Virtual ECExpo 2022 Celebrates UC Davis Electrical and Computer Engineering Community's Resilience and Innovation.
On April 8, 2022, UC Davis' electrical and computer engineering (ECE) department's alumni, students, and professors presented groundbreaking research, creative projects, and inspirational stories at the annual UC Davis ECExpo.
We look forward to seeing you in ECExpo 2023!
Join us virtually for ECExpo 2022 on April 8, 2022 from 1PM - 5PM.
Participants who register will have access to the Zoom link for ECExpo 2022 program and the Student Posters Session.
Please contact us if you have questions: ecexpo2022@ucdavis.edu
ECExpo 2022
1:00PM - 1:10PM  Opening Remarks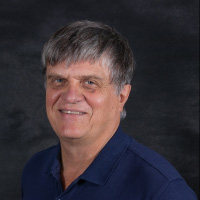 1:10PM - 1:45PM  Keynote  From UC Davis Engineering to Running

a

Crypto Startup in the Web3 and Decentralized Universe!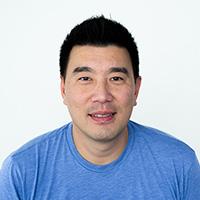 Frank Mong is Chief Operating Officer at Helium, where he is responsible for sales, marketing and business development for the company.   Helium's mission is to leverage the power of wireless technology and blockchain to build The People's Network—the world's fastest-growing decentralized wireless network now live in over 46,000 cities and 163 countries globally.   Before Helium, Mong spent 20 years in cyber security including CMO at Hortonworks, SVP of Marketing at Palo Alto Networks, and VP/GM of security at HP.  He received his BSEE from UC Davis in 1997.  
1:45PM - 2:15PM New Faculty Presentations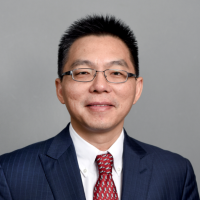 Professor Junshan Zhang
Edge AI and its Applications in Connected and Automated Vehicles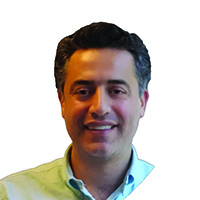 Use of Applied Learning to Solve Challenging Hardware Security Problems
2:15PM - 3:00PM  Panel Discussion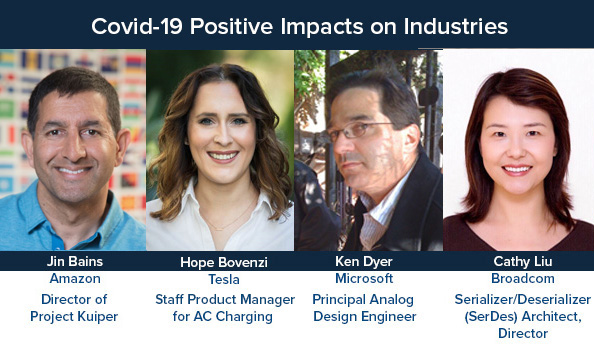 About our Panelists
Jin Bains is currently Director of Avionics/EE and Solutions Engineering at Amazon Kuiper and leads technology teams in Los Angeles and Seattle. He was previously at Facebook serving as Head of Satellite and Cellular Connectivity. Jin leads teams of Satellite engineers, Optical experts, RF and Microwave engineers, Mechanical engineers, and embedded and application SW developers. He also spent over ten years at National Instruments, where he served as Vice President of R&D, RF and Wireless Products. Jin also worked as an RF/Microwave/Communications Engineer and R&D leader for Hewlett Packard and Agilent Technologies. Jin is a senior member of the IEEE, and serves on the Board of Advisors of the UC Davis Electrical and Computer Engineering (ECE) Department. He earned a BS in Electrical & Computer Engineering from the University of California, Davis, and an MS in Electrical Engineering from Stanford University.
Hope Bovenzi is a Staff Product Manager for AC Charging at Tesla. Previous to Tesla, she worked with Astera Labs where she was Head of Marketing and Hardware Product Management. Prior to that, she spent 9 years at Texas Instruments where she directed a global team of product systems managers for Automotive Infotainment. She did her undergrad at UC Davis in Electrical Engineering and subsequently earned her MBA at UCLA. Outside of work she loves to spend time with her husband and 3 dogs as well as brew beer. She is also a passionate and fierce advocate for bringing equity to STEM education.
Ken Dyer is a Principal Analog Design Engineer at Microsoft currently working on custom analog and mixed-signal circuit design supporting Hololens as well as other Microsoft silicon. Previous employers include Rambus (Director of Architecture), Semtech (Engineering Director, Strategy and Innovation Group), Intersil (Senior Design Manager) and Intel (Senior Staff Design Engineer). Ken published extensively in the area of analog-to-digital converters and calibration. He holds numerous patents related to data conversion technology in communications and signal processing. Ken received his Ph.D. in 1998 from UC Davis. 
Cathy Liu, distinguished Engineer, currently heads up Broadcom SerDes architecture and modeling group. Previously she worked as R&D director and distinguished engineer in Avago/LSI. Since 2002, she has been working on high speed transceiver solutions. Previously she has developed read channel and mobile digital TV receiver solutions. Her technical interests are signal processing, FEC, and modeling in high-speed optical and electrical transceiver solutions. She has published many journal and conference papers and holds 20+ US patents. Currently Cathy serves as the president of the board of directors of Optical Internetworking Forum (OIF). She also serves as a member of the Board of Advisors for the Department of Electrical & Computer Engineering (ECE) of University of California at Davis, a member of Signal Integrity Journal editorial advisory board, and the co-chair of the DesignCon technical track of high speed signal processing, equalization and coding.
3:00PM - 4:00PM  Department Research and Grant Highlights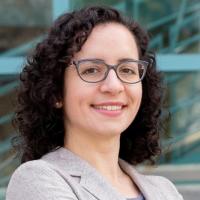 Marina Radulaski - Integrated Quantum Nanophotonics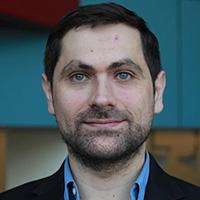 Juan Sebastian Gomez Diaz - THz and IR Sources based on Cherenkov Radiation in Hyperbolic Media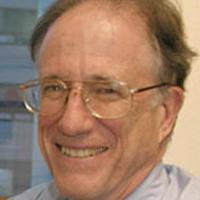 Neville Luhmann - Title: Davis Microwave/Millimeter Wave and Plasma Diagnostic Group (MMWPDG)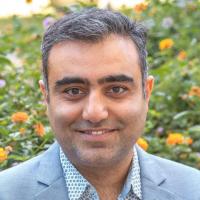 Houman Homayoun - Accelerated, Secure, and Energy-Efficient Computing Lab (ASEEC)  and NSF Industry Center for Hardware and Embedded System Security and Trust (CHEST)
 
Anh-Vu Pham - Microwave Microsystems Laboratory
4:00PM - 5:00PM Student Posters Session

Participants who register will have access to the Zoom link for ECExpo 2022 program and the Student Posters Session.
Please contact us if you have questions: ecexpo2022@ucdavis.edu