Composed of a diverse and distinguished group of national leaders in Industry and academia, the Board of Advisors provides philanthropic and volunteer leadership in support of the Department of Electrical and Computer Engineering (ECE) strategic priorities and vision giving a broad perspective that encompasses not only academic excellence, but also focuses on fund raising, collaboration with industry through industrial affiliate program, to enhance societal and environmental impact. Members advise the department leadership, develop assets to enhance the department's abilities to meet its goals and help promote the department to the engineering community and the profession at large, as well as to the general public.
The Board of Advisors shall be composed of individuals drawn from senior leadership positions in business, national laboratories and academia with a strong interest in engineering and related education, innovation and research. The membership shall be diverse in terms of gender and ethnic background, graduation year, geographic location, and size/industry of employer.
Board of Advisors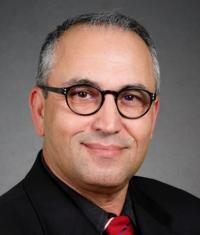 Babak Taheri
CEO
Silvaco Group
Bio
Babak Taheri is the CEO and Member of the Board of Directors at Silvaco Group. He began his career at Silvaco as chief technical officer and executive vice-president of products. Taheri also has been the CEO / president of IBT working with investors, private equity firms, and startups on M&A, technology, and business diligence. While at IBT, he served on advisory boards of MEMS World Summit, Novasentis, AGCM, ALEA labs, Lion Point Capital, and Silver Lake.

Prior to IBT, he was the VP & GM of the sensor solutions division at Freescale semiconductor (now NXP). Babak was the recipient of "The Perfect Project Award" in 2003 while at Cypress; the recipient of the "Diamond Chip Award" in both 2013  and 2014  while at Freescale; recipient of the MEMS & Sensors executive of the year award in 2014. He has held VP/GM roles at Cypress Semiconductors, Invensense (now TDK) and key roles at SRI International and Apple.

His most recent published book in 2021 is titled "Artificial Sensors Shape the Six Pillars of Our Lives".  Dr. Taheri served as a member of the governing council on ESDA Alliance from 2019 to 2021 and serves on the board of Parisi House on The Hill. In 2015 was the recipient of the Distinguished Engineering Alumni Medal from College of Engineering, University of California, Davis (UC Davis).

Babak received his Ph.D. in biomedical engineering from UC Davis with majors in EECS and Neurosciences. He has over 20 published articles and holds over 30 issued patents. He is the chair of the Board of Advisors for the Department of Electrical and Computer Engineering, UC Davis.
Brian Agee
President
B3 Advanced Communication Systems
Bio

Brian Agee, Ph.D., P.E. is the President of B3 Advanced Communication Systems.  He has 45 years of experience in design and implementation of adaptive systems, techniques, and algorithms for communication, collection/analysis, and geolocation, with particular expertise in methods that operate blindly and/or under strong interference.

He is an author of over 200 technical reports, conference papers, presentations, and journal/book publications, and an inventor on 47 granted and six pending patents covering nine separate patent families in this area, including six families that he is privately developing, protecting, and monetizing at this time.  His work has received over 7,000 citations, including over 1,800 citations for his 1983 co-authored/developed paper on the Constant Modulus Algorithm (CMA).

Additional work includes the first MIMO communication link and network implementing fully-adaptive transmit and receive array optimization algorithms and exploitation of channel reciprocity (Project Backtalk, US 6,128,276, 700 USPTO patent family citations, and US 6,359,923, AT&T Project Angel, 700 USPTO patent family citations), and the first MIMO communication transceiver employing PHY mesh networks and distributed network optimization algorithms, and performing space-division multiple access using OFDM communication formats (US 7,248,841, 1,300 USPTO patent family citations). 

Dr. Agee has been associated with UC Davis for 49 years, receiving a BS in Electrical Engineering and a BS in Mathematics in 1977, an MS in Electrical Engineering in 1984, and a PhD in Electrical Engineering in 1989.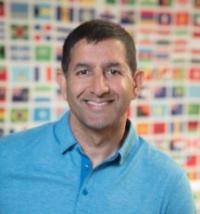 Jin Bains
Director of Avionics/EE and Solutions Engineering
Amazon Kuiper
Bio

Jin Bains is currently Director of Avionics/EE and Solutions Engineering at Amazon Kuiper and leads technology teams in Los Angeles and Seattle. He was previously at Facebook serving as Head of Satellite and Cellular Connectivity. Jin leads teams of Satellite engineers, Optical experts, RF and Microwave engineers, Mechanical engineers, and embedded and application SW developers.

He also spent over ten years at National Instruments, where he served as Vice President of R&D, RF and Wireless Products. Jin also worked as an RF/Microwave/Communications Engineer and R&D leader for Hewlett Packard and Agilent Technologies. Jin is a senior member of the IEEE.

He earned a B.S. in Electrical Engineering from UC Davis and an M.S. in Electrical Engineering from Stanford University.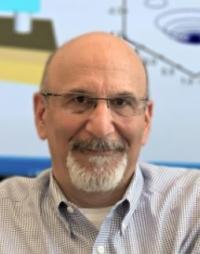 Jeffrey Bokor
Paul R. Gray Distinguished Professor of Engineering
Department of Electrical Engineering and Computer Sciences, UC Berkeley
Bio

Jeffrey Bokor is the Paul R. Gray Distinguished Professor of Engineering in the department of Electrical Engineering and Computer Sciences (EECS) at UC Berkeley, with a joint appointment as Senior Scientist in the Materials Science Division at Lawrence Berkeley National Laboratory. He currently serves on the Board of Advisors of the UC Davis Electrical and Computer Engineering Department.

From 2019 until 2021, he served as Chair of the Berkeley EECS Department, and from 2017 until 2019 he was Chair of the Electrical Engineering Division of the EECS Department. From 2012-2017, he served as Associate Dean for Research in the UC Berkeley College of Engineering. During 8 years prior to that, Prof. Bokor was Deputy Director for Science at the Molecular Foundry, a nanoscale science research center at Lawrence Berkeley National Laboratories (LBNL).

From 1980 to 1993, he was at AT&T Bell Laboratories where he did research on a variety of topics in laser science, as well as semiconductor physics and technology, and held several management positions. He joined the Berkeley faculty in 1993.

His current research activities include nanomagnetics/spintronics, carbon nanotube and graphene electronics, nanophotonics, and nano-electromechanical systems. He is a fellow of IEEE, APS, and OSA. 

He received a B.S. degree in electrical engineering from the Massachusetts Institute of Technology in 1975, and an M.S. and Ph.D. degrees in electrical engineering from Stanford University in 1976 and 1980, respectively.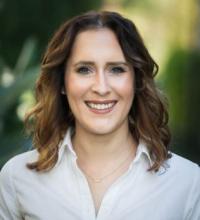 Hope Bovenzi
Staff Product Manager, AC Charging
Tesla
Bio

Hope Bovenzi is a Staff Product Manager for AC Charging at Tesla. Previous to Tesla, she worked with Astera Labs where she was Head of Marketing and Hardware Product Management. Prior to that, she spent 9 years at Texas Instruments where she directed a global team of product systems managers for Automotive Infotainment.

Outside of work, she loves to spend time with her husband and 3 dogs as well as brew beer. She is also a passionate and fierce advocate for bringing equity to STEM education.

Hope received a B.S. degree in Electrical Engineering from UC Davis and subsequently earned her MBA at UCLA.​​​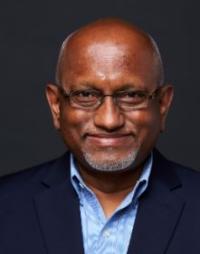 Achyut Dutta
CEO
Banpil Photonics
Bio

Achyut Dutta is CEO of Banpil Photonics, a technology company in Silicon Valley. He is responsible for technology direction including the company's R&D activities on smart image sensor, optical detectors, energy harvesting devices, smart vision system and optoelectronics interconnection for military and commercial applications. He has been extensively involved in various optical components and subsystems development for 25+ years.

Previously, he was with Fujitsu as Senior Manager, responsible for developing optical detectors, lasers, and optical subsystems for communications. Under his direction, his group successfully transferred these technologies to manufacturing, which generated $500M+ in revenues. Prior to that, he was with NEC Central Research Lab., NEC Corporation in Japan, as Senior Research Scientist, developing Si-based planar light-wave circuits for Si-Photonics.

He holds 100+ US and international patents has written 100+ technical papers, organized over 30 scientific conferences and symposiums as a chair/co-chair, and has edited three books (WDM series in Academic Press, now Elsevier).

Dr. Dutta received his B.S. degree in Electrical Engineering from Bangladesh University of Engineering and Technology and M.S. and Ph.D. degrees in Electrical Engineering from Shizuoka University, Japan. He is a fellow of both SPIE and Optica (formerly OSA) and a senior member of IEEE.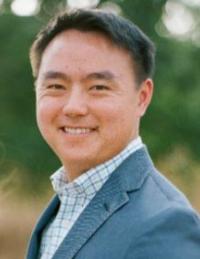 Andrew Fong
Global Product Manager
Applied Materials
Bio

Andrew Fong is the Global Product Manager for logic conductor etch products at Applied Materials where he enjoys working with all of the leading-edge logic and foundry customers, and determining winning product solutions that enable the future of smaller and more powerful transistor devices. Prior to Applied Materials, Andrew spent nine years at Lam Research where he focused on dielectric etch chamber development. Andrew developed novel RF pulsed plasma technologies that enabled the scaling and production of 3D NAND memory. He was also the technical lead for logic dielectric etch chambers debuting unique high-speed plasma/RF controls enabling atomic layer etch for 10nm and smaller nodes.

Andrew graduated from UCD ECE with a BSEE in 2011 and has maintained close relations with the department ever since by championing for increased student knowledge of industry norms/operations and advocating for the semiconductor device manufacturing segment. Andrew also holds an M.S. in systems engineering from SJSU, and served on the ECE Industry Advisory Board before joining the Board of Advisors. In his spare time Andrew enjoys going to Cars and "Hot Chocolate" with his daughter and creating content for his automotive YouTube channel.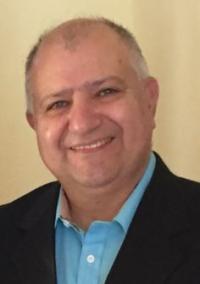 Pirooz Hojabri
Leader for IPG Photonics, Telecom Silicon Development
Coherent Transponders
Bio

Pirooz Hojabri is the Leader for IPG Photonics, Telecom Silicon Development for Coherent Transponders. Pirooz also was the Leader of Technology Solution Organization (TSO) at Tektronix. At Tektronix, he was responsible for CMOS converters, SiGe T/H and Low noise preamps which delivered the sampling and noise performance in 4 Tek scope families.

Before joining Tektronix, he was the VP of engineering at Plato Networks working on 10G Ethernet PHY (now Broadcom). Pirooz focus is in development of RF AFE and high sampling converters including required linear and nonlinear DSP calibration. He was the recipient of "President Award" in 2013 and "Technical Excellence Award" in 2015 at Tektronix. He is on the Board of (re)conceive AI, disruptive AI Compute Company.

Pirooz received his M.S. in EE from University of Arizona and B.S in EE from UC Davis. He has several issued patents and published articles.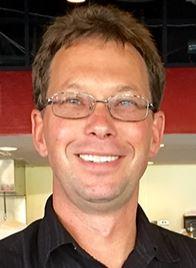 Andrew Hulse
Manager of R&D Automation
Viavi Solutions
Bio

Andy Hulse is currently the Manager of R&D Automation at Viavi Solutions. Prior to his current role, Andy served as Principal Design Engineer at Viavi. He has served in a variety of roles in the thin-film optics and laser industries, including his current personal favorite, building the spectral filters for the NASA L'Ralph mission.  Outside of work, he is the proud father of three recent engineering graduates from various UC campuses.

Andy received a B.S. and M.S. in Electrical Engineering from UC Davis.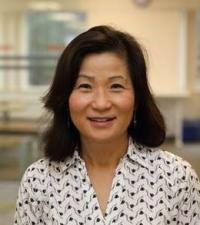 Helen Kim
President
FreehandTech LLC.
Bio

Helen Kim is President of FreehandTech LLC.  Previously she was the Vice President of Wireless Technology and Intellectual Property at MaxLinear since their acquisition of NanoSemi in September 2020. Prior to the acquisition, she was co-founder and CEO of NanoSemi.

Helen is a scientist turned entrepreneur. Beginning in 2014, she and her team brought cutting-edge research technology into mass-market products such as base stations, mobile devices, satellites and test and measurement industries. She and her team expanded to developing augmented neurons for deep neural networks. While at MIT Lincoln Laboratory, she and her team applied novel techniques to RF/mixed-signal ICs to meet challenging military requirements using commercial silicon technologies.

Prior to joining the Lab in 2003, she spent two years at Aralight, a venture-funded start-up, leading a team of engineers developing a 36-channel parallel optical transceiver. From 1988 to 2001 she was with Bell Laboratories researching optical and wireless communication ICs and organic LEDs.  Helen is a member of a Superfounder network. She serves as a Corporator of Emerson Hospital in Concord, MA and as an advisor to deep tech startups.

She received her Ph.D. in EE from Columbia University and BS in EE from UCLA.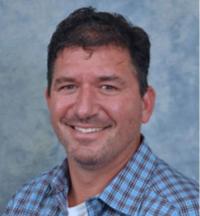 Jack Kotovsky
Micro and Nanotechnology Section Leader
Lawrence Livermore National Laboratory
Bio

Jack Kotovsky is the Micro and Nanotechnology Section Leader at the Lawrence Livermore National Laboratory (LLNL).  Jack has worked at LLNL in the Materials Engineering Division for 20 years.  As the section leader, he owns management responsibility for research staff supporting Micro and Nanotechnologies, biomedical engineering, and additive manufacturing.

In his technical roles, Jack leads efforts to create novel MEMs and optic-fiber-based sensors to support the Stockpile Stewardship mission.  He has led a broad variety of technical projects including the fingerprinting and tamper-proofing nuclear weapon inventories for international treaty control, creating thermal safety systems for lithium-ion battery packs and building new methods to study traumatic brain injury.  He currently runs a large project to create next-generation thermal management approaches for future high-power laser systems. 

Jack earned a mechanical engineering Ph.D. from UC Davis in 2005, a business degree from Le Collège des Ingénieurs in Paris in 1993 and mechanical engineering B.S. and M.S. degrees from M.I.T. in 1990 and 1992.  He holds 15 patents and strives to transition his inventions to broad government and commercial use.  Last year he received the Secretary of Energy award for his efforts related to the pandemic response by creating an FDA-approved ventilator in 5 weeks.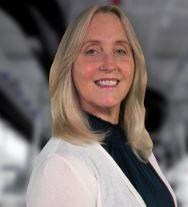 Michelle Leyden Li
Vice President and Chief Marketing Officer
GlobalFoundries
Bio

Michelle Leyden Li is Vice President and Chief Marketing Officer for GlobalFoundries. Ms. Leyden Li has more than 25 years of experience in marketing, branding, communications and business development with a successful track record of building marketing programs that leverage brand awareness into profitable revenue growth.

Michelle joined GlobalFoundries in 2015 as Vice President and Head of Sales for its U.S. West Region and in 2019 she spearheaded a marketing discipline for the company. Prior to GlobalFoundries, she held senior leadership positions with semiconductor companies such as Qualcomm and Intel where she drove brand development for two of the industry's most iconic ingredient brands - Qualcomm Snapdragon Mobile Platform and Intel Centrino Mobile Technology.

Michelle holds a Juris Doctorate from King Hall School of Law at UC Davis, a Master of Business Administration UC Davis, and a Bachelor of Fine Arts from the State University of New York at Purchase.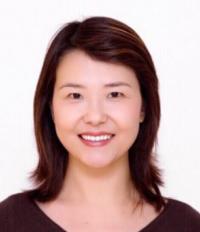 Cathy Liu
Distinguished Engineer
Broadcom SerDes
Bio

Cathy Liu, distinguished Engineer, currently heads up Broadcom SerDes architecture and modeling group. Previously she worked as R&D director and distinguished engineer in Avago/LSI. Since 2002, she has been working on high-speed transceiver solutions. Previously she has developed read channel and mobile digital TV receiver solutions. Her technical interests are signal processing, FEC, and modeling in high-speed optical and electrical transceiver solutions. She has published many journals and conference papers and holds 20+ US patents.

Currently, Cathy serves as the president of the board of directors of Optical Internetworking Forum (OIF). She also serves as a member of the Signal Integrity Journal editorial advisory board, the co-chair of the DesignCon technical track of high-speed signal processing, equalization and coding.​​​​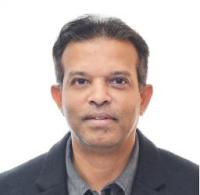 Logeeswaran VJ
Senior Staff Engineer
TDK-Invensense, Inc.
Bio

Logeeswaran VJ received the B.Eng. (Mechanical) and M.Eng. (Mechanical) from the National University of Singapore (NUS) in 1997 and 2001 respectively. From 1997 to 2004, he was a research engineer in the Dept. of Mechanical Engineering (NUS) involved in the research and development of micromachined inertial sensors and resonators.

He obtained his Ph.D. in Electrical & Computer Engineering (ECE) at the University of California-Davis in 2010 with Prof. Saif Islam's research group. His Ph.D. research focused on the emergent field of electromagnetic metamaterials, thin film morphology for optical superlens and integrated photoconductive nanowires. From 2010 to 2012, he was a postdoctoral researcher in the ECE Dept. (UC Davis) INANO group exploring transfer printing processes of nanostructures for low-cost flexible solar cells.

In 2012, he was recruited as the technology director in a start-up company (COLR Technology, Inc.) developing magnetochromic colloidal photonic crystal nanoparticles for on-demand color tuning. He subsequently joined the Pixel Design and Characterization group at Qualcomm MEMS Technology, Inc. working on color tunable MEMS mirror display.

He is currently a Senior Staff Engineer in the MEMS Development group at TDK-Invensense, Inc. His interests are in MEMS, electromagnetic metamaterials, photonics and nanostructures.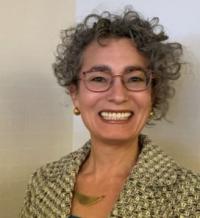 Erica Messinger
Program Manager, Software Business and Operations
Keysight Technologies
Bio

Erica Messinger thrives in pioneering new programs, driving culture, collaborating across organizations, and empowering those around her. She works as a program manager in Keysight Technologies' Software Business and Operations Team leading the Software Transformation Acceleration and Customer Success (STACS) Program collaborating across the businesses and enterprise functions to both grow the SW top line and generate more SW recurring revenue.  She most recently co-led a continuous improvement program office in the Technology Order Fulfillment organization delivering measurable cost savings, reducing lead time and improving productivity. She has worked at Keysight/Agilent/HP for 23 years and her depth of business knowledge stems from her broad experience in sales channel management and business development, applications engineering, product support, and program management.

Erica has a B.S. in Electrical Engineering and International Minor in Japanese Studies from the University of Illinois at Urbana-Champaign, and an M.B.A. from the University of Colorado. Erica loves reading food blogs and promoting wellness choices, volunteering in the community, creating inclusive spaces, dancing with her partner, and spending time with their two young children.

 Erica has recruited and mentored hundreds of women to self-advocate and models that behavior daily.  She champions and leads the Keysight – Society of Women Engineers Enterprise Program (KSWEEP) focused on empowering women and has represented the company on the Society of Women Engineers (SWE) Corporate Partnership Council since 2003 advising SWE's BOD on industry trends, partnering on K-12 and collegiate outreach programs, and developing leadership attributes and retention strategies for professionals.  She is also part of the SWE strategic leadership and governing body serving as a SWE Senator FY21-FY23.  Erica creates communities of support in which employees can be supported, claim their power, and thrive bringing increased value to all that they do.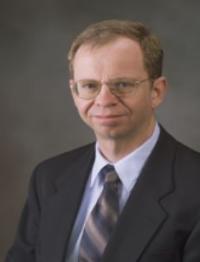 Jeffrey H. Reed
Willis G. Worcester Professor
Bradley Department of Electrical and Computer Engineering
Bio

Jeffrey H. Reed is the Willis G. Worcester Professor in the Bradley Department of Electrical and Computer Engineering. He is the Founding Director of Wireless @ Virginia Tech, and served as Director of the Mobile and Portable Radio Research Group (MPRG) from 2000-2002. In 2009 he served as the Founding Faculty Member and Interim Director of the Hume Center for National Security and Technology, and since May 2019 has been the Interim Director now CTO for the State of Virginia's Commonwealth Cyber Initiative.

Dr. Reed is a founder or co-founder of Power Fingerprinting, Federated Wireless, Cognitive Radio Technologies, and Reed Engineering. Dr. Reed's area of expertise is in software radios, smart antennas, wireless networks, and communications signal processing. He has authored, co-authored, or co-edited eleven books and proceedings, contributed to six books, and authored or co-authored over three hundred journal and conference papers. His books include Software Radio: A Modern Approach to Radio Design and An Introduction to Ultra-Wideband Communication Systems (both published by Prentice-Hall), Cellular Communications: A Comprehensive and Practical Guide (published by IEEE and Wiley), and his most recent Rohde & Schwarz publication 5G Cellular Communications: Journey and Destination– A Multimedia eBook.

Jeffrey serves on Board of Advisors for the Department of Electrical and Computer Engineering, University of California, Davis (UC Davis). He received his B.S., M.S., and Ph.D. from UC Davis through 79-87.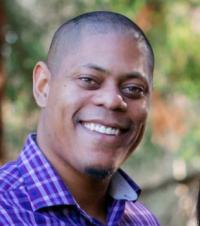 Jeremy Roberson
Technical Director, AI Inference
Flex Logix Technologies
Bio

Jeremy Roberson got his PhD EE in Signal Processing for Wireless Communications from UCD in 2007.  After graduating, he joined the Aerospace Corporation where he did applied research in areas of cognitive radio, software defined radio, and GPS 3.  He later Joined Synaptics as an R&D engineer working on embedded signal processing and machine learning algorithms for capacitive touch and fingerprint sensing systems. He moved onto Intel, where he managed a team working on deep learning algorithms for Automatic Speech Recognition and Biomedical imaging.  At Intel, he was a member of the Intel Black Leadership Council, whose charter was to help promote diversity within Intel.

Currently, he is a technical director on the AI inference team, working on the software toolchain for a custom AI inference accelerator chip.  In this role, Jeremy gives technical webinars and presentations at various industry conferences.  Jeremy holds patents and publications in the areas of signal processing, machine learning, and circuits and systems.  He enjoys mentoring young engineers as well as furthering STEM education.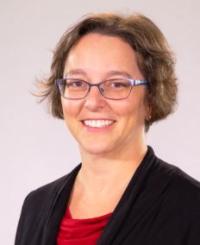 Deborah Stromberg
Vice President of Engineering, Datacenter and AI Group
Intel Corporation
Bio

Deborah Stromberg is Vice President of Engineering in the Datacenter and AI Group at Intel Corporation. She currently leads the team of architects, design engineers, and firmware developers that create Intel's Optane product line. During her 25 year tenure at Intel, Deb has held various engineering leadership roles in Intel's memory businesses and is an expert in Flash memory and Solid State Drive product development and manufacturing.

She has a Bachelor of Science in Electrical Engineering from the University of Illinois at Urbana-Champaign. Deb is a Fellow of the Society of Women Engineers based on her sustained contribution to the organization and currently serves as Secretary of the SWE Board of Trustees that manages SWE's endowment fund. Throughout her career at Intel and SWE, Deb has furthered SWE's mission to empower women to achieve their full potential in careers as engineers and leaders.

Deb Lives in Davis, CA in an active household with her husband, two sons, and dog, and she can often be found cheering on her kids at the Little League fields.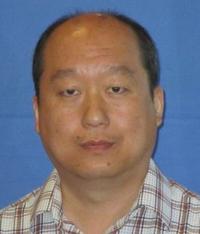 Ying Y. Tai
Senior Director, Non-Volatile Engineering
Micron Technology
Bio

Ying Y. Tai is a Senior Director in Non-Volatile Engineering at Micron Technology, where he is leading the innovation effort in latest hardware and software architectures for NVM-based storage systems. From 2017 to 2019, he led end-to-end engineering teams to deliver Micron's first and the world's fastest SSD (X100) based on 3DXP in less than 2 years from the concept to customer samples. Prior to Micron Technology, he held senior technical and management leadership positions in the areas of data storage and communications at VIA Technologies, SanDisk Corporation, Cadence Design Systems, Boeing Satellite Systems, and Ikanos Communications.

His technical interests fall in signal processing, error correction coding, computer architecture, and non-volatile memory-based memory and storage system. He has published more than 30 peer-reviewed journal and conference papers. He also holds more than 50 issued US patents. In addition, Dr. Tai is a Senior Member of IEEE and a recipient of IEEE Communications Society Stephan O. Rice Prize.

Ying received his Ph.D. degree in Electrical and Computer Engineering from the University of California, Davis in 2006. He also earned his M.S and B.S. degrees from Stanford University and National Sun Yat-Sen University, respectively.