Diane Bryant: ECE Alumna Names Engineering Student Design Center
Originally posted by Ashley Han in University.
ECE alumna and information technology executive, Diane Bryant's historic $6.5 million gift to name the new Engineering Student Design Center at the University of California, Davis, aims to inspire women and other underrepresented students in science, technology, engineering and mathematics, or STEM. It is the largest-ever single donation to the College of Engineering by an individual.
"Diane Bryant's transformative gift allows us to achieve our college's top priority for undergraduate education: expanding our engineering design curriculum and renovating the hub of our design ecosystem," said Jennifer Sinclair Curtis, who served as dean of engineering until stepping down in December.
The Diane Bryant Engineering Student Design Center will provide an inclusive space that offers hands-on educational experiences encouraging students to envision how they will change the world. It will also provide a space to practice manufacturing and fabrication techniques, and will include a start-up center to help students learn about entrepreneurship.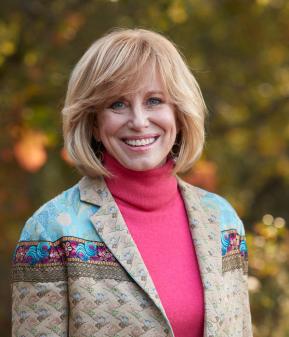 "My hope is the Engineering Student Design Center provides a visual reminder that everyone can succeed in the field of technology," Bryant said, noting how rare women and students from historically underrepresented groups are in her field. "I hope my gift helps to expand the population of students interested in exploring the possibilities of STEM."
Blazing a path
Diane Bryant graduated in 1985 with a Bachelor of Science degree in electrical and computer engineering. After earning her degree, Bryant started her career at Intel, where she remained for an illustrious 32-year career. During her tenure, she became one of the most senior technical women, and patented four technologies that came with the invention of the laptop computer in 1990, including the invention allowing active laptops to dock and undock.
In 2017, Bryant joined Google as COO of Google Cloud. Today she is the CEO and chairperson of NovaSignal Corp., a medical start-up that develops robotic ultrasound technologies to scan blood flow in the brain.
"Our deep appreciation for Diane is beyond words," Chancellor Gary S. May said. "Her gift will not only transform our engineering students' educations, it underscores UC Davis' commitment to diversity, equity and inclusion. Seeing her name every day will show all students — especially women — that they can achieve anything they work for."
Primary Category