UC Davis Students Win Big at Inaugural Farm Robotics Challenge
The national competition asks students to create automated solutions to production issues on the farm
Two robotics teams from the College of Engineering at the University of California, Davis, developed winning designs for the inaugural Farm Robotics Challenge, a national competition for college students to create automated solutions to farm production challenges. 
Out of 19 participating groups, the Amiggie team took home the event's grand prize of $10,000 for a robot that can monitor the posture of farmworkers for injury reduction and assist with harvesting crops.  
Team Robo-ag, with students from the Colleges of Engineering and Letters and Science, received $5,000 and the Elegance in Design Prize for its assistant that can spray liquids, such as fertilizer or pesticide, on specific plants in a farm using GPS pinpoints.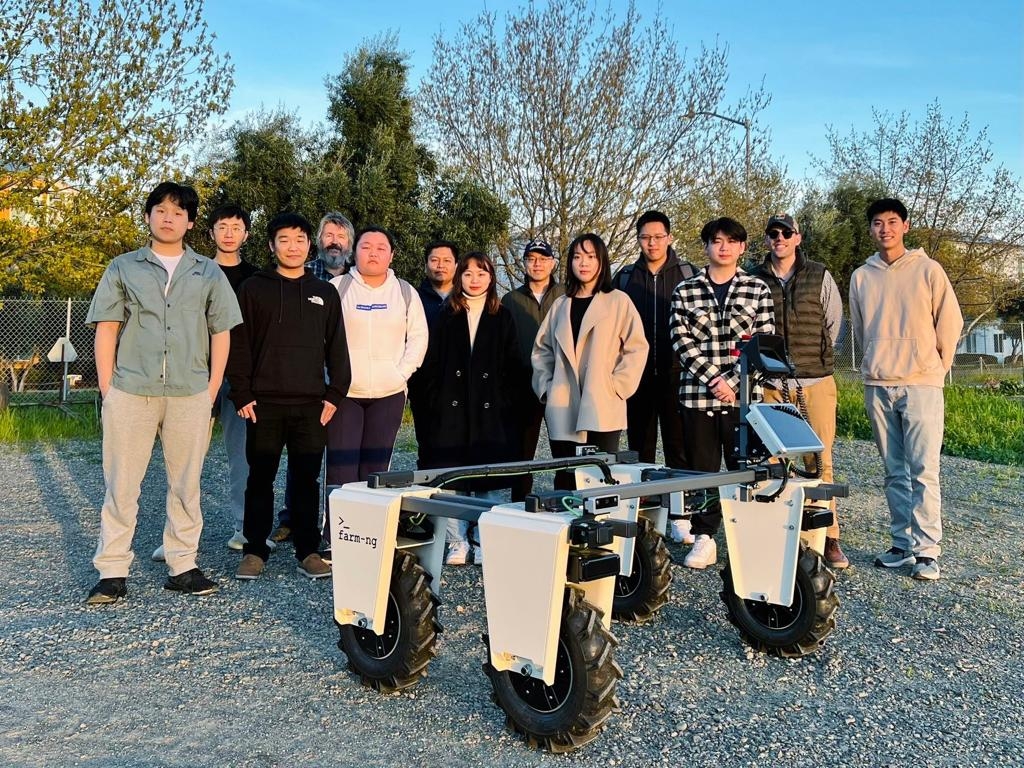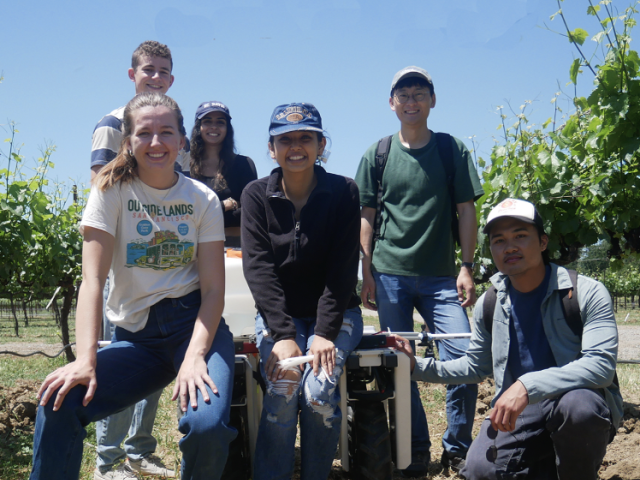 Each team started out with the same piece of equipment, a robotic tractor known as the Amiga. The sophisticated technology uses an Nvidia computer powerful enough for machine learning, two artificial intelligence-enabled cameras, and an all-electric tractor design capable of carrying 900 pounds.   
The teams had to augment the platform with new hardware, software or both to perform and automate an essential farm task, such as weeding. While the robot could address all crop or farm size issues, the competition prioritized designs that were optimized for small farms due to their potential for greater impact.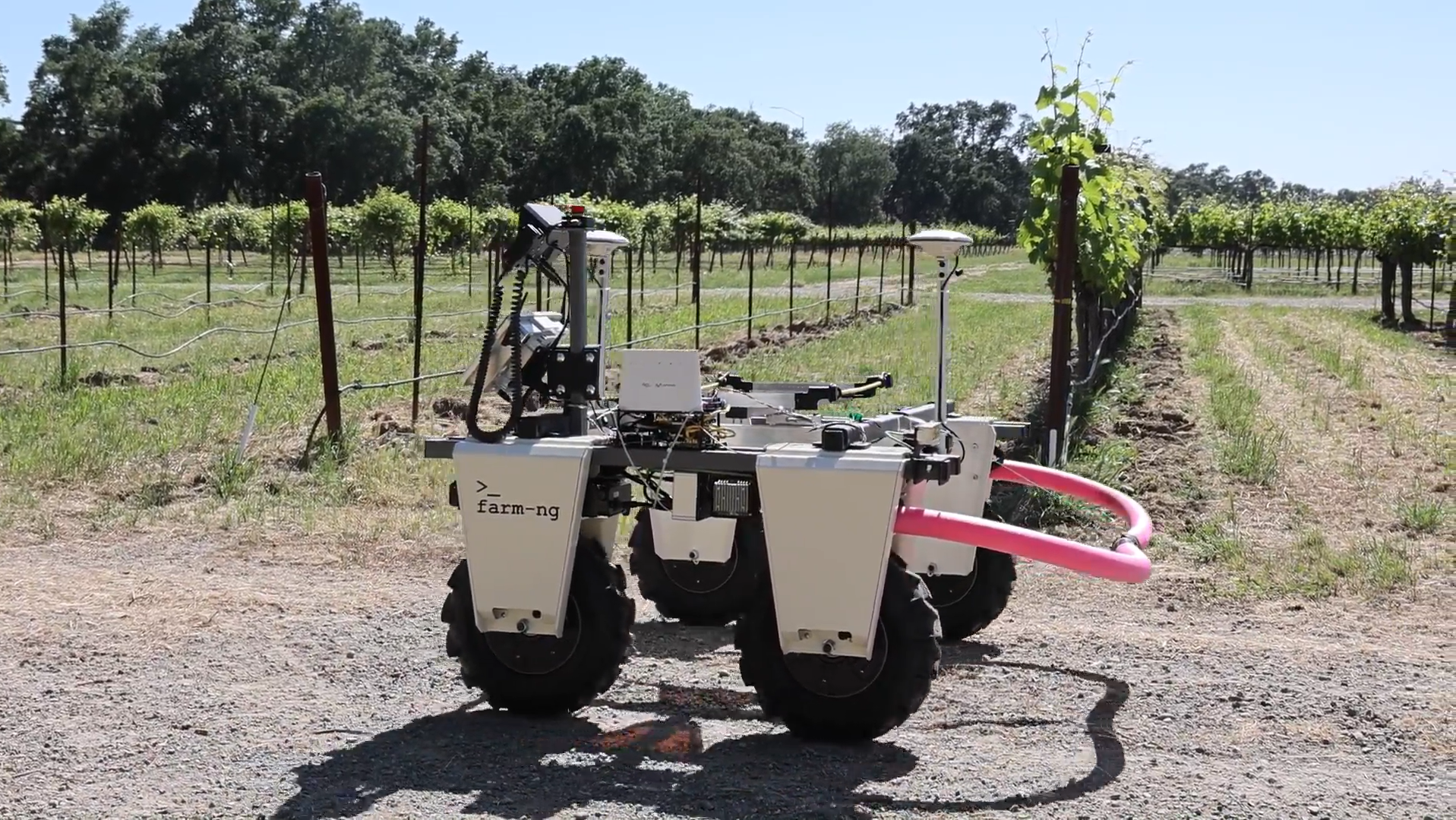 Every design was judged based on how well it met criteria ranging from its commercial and market potential to its overall cost. 
The developers of Amiga — Watsonville-based agricultural robotics startup farm-ng — organized the annual event with the AI Institute for Next Generation Food Systems, The VINE and Fresno-Merced Future of Food. 
"The Farm Robotics Challenge is about shaping the future of agriculture by inspiring the next generation of ag-tech pioneers," said Gabe Youtsey, an organizer for the competition and founder of The VINE.  
"The ideas that emerged from this competition are solutions for today's farming challenges, highlighting how technology can contribute to a more sustainable, productive and resilient food system." 
Primary Category
Tags