Andy Botka '87 Dives Into the Deep End for Success
Botka receives the 2023 Distinguished Engineering Alumni Medal in honor of his outstanding business achievements and service to UC Davis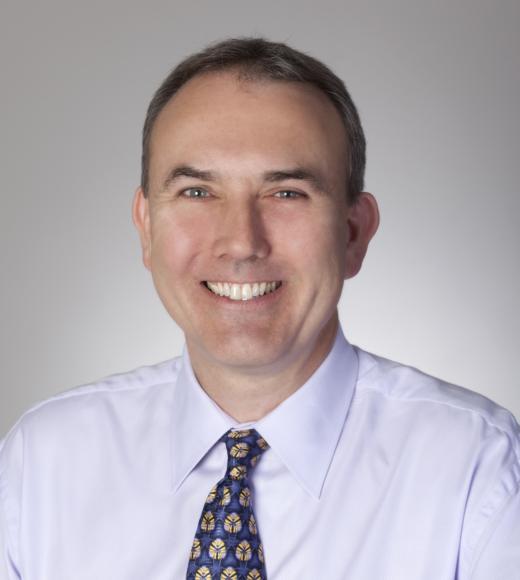 Always dive into the deep end because time waits for no one — that is the driving tenet of Andy Botka, who graduated with a degree in electrical engineering from the University of California, Davis, in 1987. In recognition of his outstanding accomplishments as an executive and engineer, as well as his impactful contributions to UC Davis, the College of Engineering has recognized Botka with a Distinguished Engineering Alumni Medal.  
"Time and how it is utilized is far more important than I believed growing up," Botka said. "Therefore, finding goals and challenges worthy of the use of your precious time is very important." 
His diverse accomplishments in a career spanning more than 35 years speak to the power of this conviction. He has been successful in specializations that range from applications engineering to Asia regional marketing management.  
His achievements in technology and business led him to serve as vice president and general manager for Signal Sources Division in 2007, positions he would then take at Agilent's Microwave and Communications Division in 2011. Botka currently serves as the vice president of strategic planning for Keysight Technologies where he is responsible for identifying and prioritizing new investment opportunities for the company. 
For a perpetual learner, it is no surprise that he has sought to bolster his professional experience and academic background in engineering by completing the Stanford Executive Program at the Stanford Graduate School of Business. He has also taken coursework at the Harvard Business School. 
His commitment to going all in also extends to the UC Davis College of Engineering. As part of the Dean's Executive Committee, Botka advises Dean Richard Corsi and works closely with faculty and staff to advocate for and advance the college. He also led the committee on delivering a strategic vision, mission statement and list of priorities that clarified the college's purpose and identified its unique strengths.  
In addition to his position on the committee, Botka often returns to the Department of Electrical and Computer Engineering as a representative of Keysight Technologies, fostering collaboration between the university and the company. He also provided a keynote presentation at the 2018 Industrial Affiliates Symposium. 
These hard-earned skills to problem-solve and to collaborate that he's offered the college are, in a sense, a way of giving back what he learned as a student. 
"The ability to work well in teams on complex problem solving has been one of the greatest skills that I learned with studying at UC Davis," he said. 
Previously, the Department of Electrical and Computer Engineering recognized his contributions to the college and university by awarding him its first annual Outstanding Alumnus award.
Distinguished Engineering Alumni Medal (DEAM)
Outstanding alumni are selected as Distinguished Engineering Alumni Medal, or DEAM, recipients every other year. DEAM recipients are recognized for having a record of outstanding achievement in business, academia and/or public service, making substantial contributions to the UC Davis community, and having at least 10 years of professional experience. 
The college's 2023 DEAM recipients will be recognized at Alumni Celebration, which will take place at the Walter A. Buehler Alumni Center at UC Davis on Thursday, November 2.
Primary Category