Danjue Li Earns 2022 DEI Alumni Leadership Award from ECE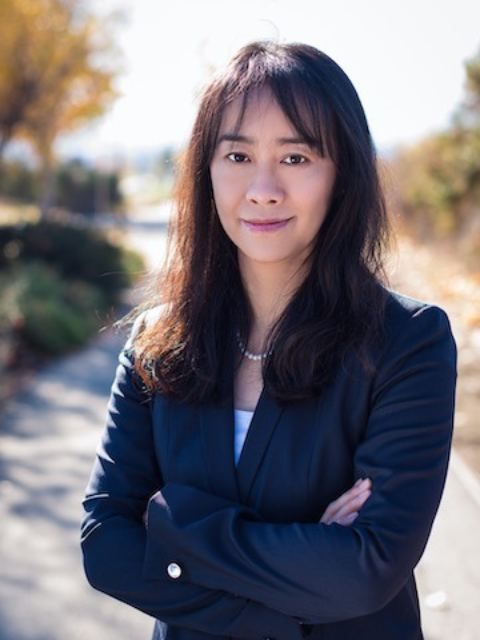 A Google executive passionate about helping women in STEM is the recipient of this year's Award for Alumni Leadership in Promoting Diversity, Equity and Inclusion from the Department of Electrical and Computer Engineering (ECE) at UC Davis.
Danjue Li, M.S. '03, Ph.D. '07, who is currently a director of engineering at Google Cloud, received the award because of her commitment to being a mentor and her leadership in inspiring young women to pursue careers in STEM. Given annually since 2021, this award recognizes alumni, alumni organizations, or supporters of ECE who have contributed significantly to the promotion of diversity, equity, and inclusion in education, technology, entrepreneurship, and civil service.
"I was surprised and super honored to receive this award and to have my work recognized," said Li. "It's wonderful to have my work recognized and it reinforces to me that what I am doing, the effort I'm putting forth, that I am doing the right thing."
A welcoming community
Li, who was the first in her family to go to college, came to UC Davis in 2001, having immigrated from China, where she earned her bachelor's degree in Electrical Engineering from the University of Science and Technology of China. She chose UC Davis over offers from Duke and Columbia universities because of the welcoming community she found both on the campus and in the surrounding town. At UC Davis, she not only had the support of numerous faculty members but also found "American adopted grandparents" from her Church who took her under their wing. 
"Their kindness are the fondest memories I have at Davis. That's where I learned the importance of paying it forward and how powerful it can be when kindness is passed from one person to another," she said. "To me paying it forward and the sense of a strong community have become a very important part of my value system."
Helping other women in STEM
Li said her time at UC Davis inspired her always to find ways to give back to others as she has grown her career. 
Li began her professional career with Cisco working in peer-to-peer networking and video streaming. Then she co-founded two technology start-ups, one of which she developed the idea for while at her daughter's soccer games. The company, Sportsdata, provides cloud-based big data analytics solutions in the domain of youth sports and activity management.
Li then served in leadership roles at Equinix and Procore, senior director and VP of Engineering, respectively, before working at Google.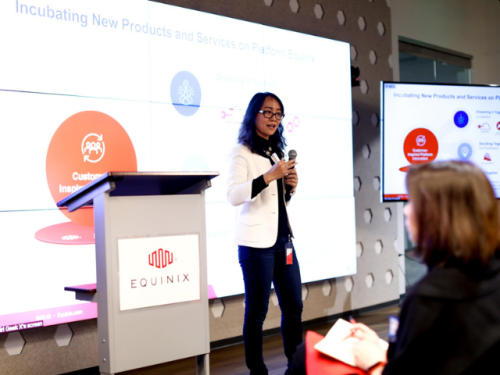 She has become a global leader in technology and served management roles across networking, software engineering, cloud/edge services, and video streaming domains. All the while, Li has continued to give her time as a mentor and speaker. Li served as the American Chapter Lead for Equinix's Women's Leadership Network. She also was a guest speaker at Girl GeekX Equinix Lightning Talk, where she shared her secrets to driving creativity and innovation with young women in STEM fields. Recently, she started the Women@CloudSecurity ERG at Google Cloud and serves as the program's executive sponsor, whose mission is to create a strong community for all women working at Google Cloud Security to support each other and grow together. She has been a mentor of the PLATO–Engineering and Product Leadership Mentorship program since 2020. 
Advocating for greater diversity in engineering
Li said female professors at UC Davis, as well as her own trials with discrimination throughout her career, have inspired her to promote greater diversity, equity, and inclusion (DEI) in the engineering field throughout her career. She also said she is motivated because "it's the right thing to do."
"I was discriminated against when I was pregnant and that motivated me to pay more attention to DEI and build a community of support for women in engineering," she said. "And even if all that I can do might be a drop in the bucket, if all of us can put a drop in the bucket, then change will happen."
She added, "Things are better than they used to be, but there is still more work for us to do.
Primary Category
Secondary Categories
Tags