ECE Alumnus Michael Hurlston Named President and CEO of Synaptics Incorporated
By Rachel Steere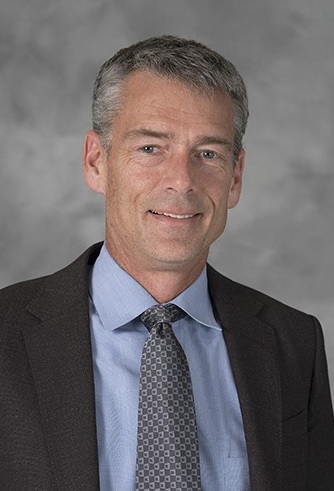 UC Davis ECE alumnus Michael Hurlston '88, M.B.A. '90, M.S. '91 was appointed to president and chief executive officer of Synaptics Incorporated in August and has joined their board of directors.
Hurlston received his undergraduate and graduate degrees in electrical engineering, in addition to an M.B.A. from the UC Davis Graduate School of Management (GSM). Since graduating, Hurlston continues to be involved with UC Davis both philanthropically and by volunteering with the two colleges he spent his time in. He is currently a member of the GSM's Dean's Advisory Council and the College of Engineering's Dean's Executive Committee.
Hurlston has had a successful career as an electrical engineer and as a business leader. Before starting his new role at Synaptics, he was the CEO at Finisar Corporation and prior to that he served as senior vice president and general manager of Broadcom's mobile connectivity and products division. Before joining Broadcom, Hurlston held senior marketing and engineering positions at Oren Semiconductor, Inc., Avasem, Integrated Circuit Systems, Micro Power Systems, Exar and IC Works.
Synaptics is the leading developer of human interface solutions, bringing innovative and intuitive user experiences to intelligent devices. With solutions designed for mobile, PC, smart home, and automotive industries, Synaptics combines ease of use, functionality and aesthetics to enable products that help make our digital lives more productive, secure and enjoyable.
Primary Category
Tags