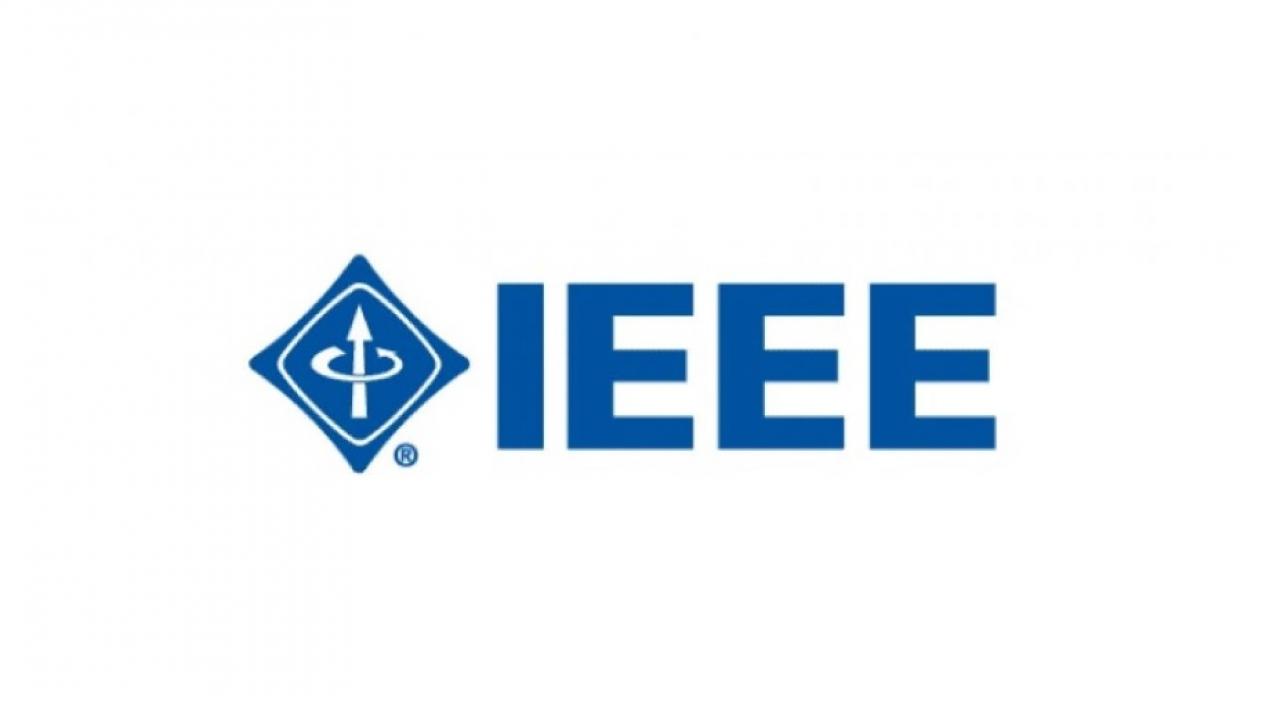 By Hannah Fong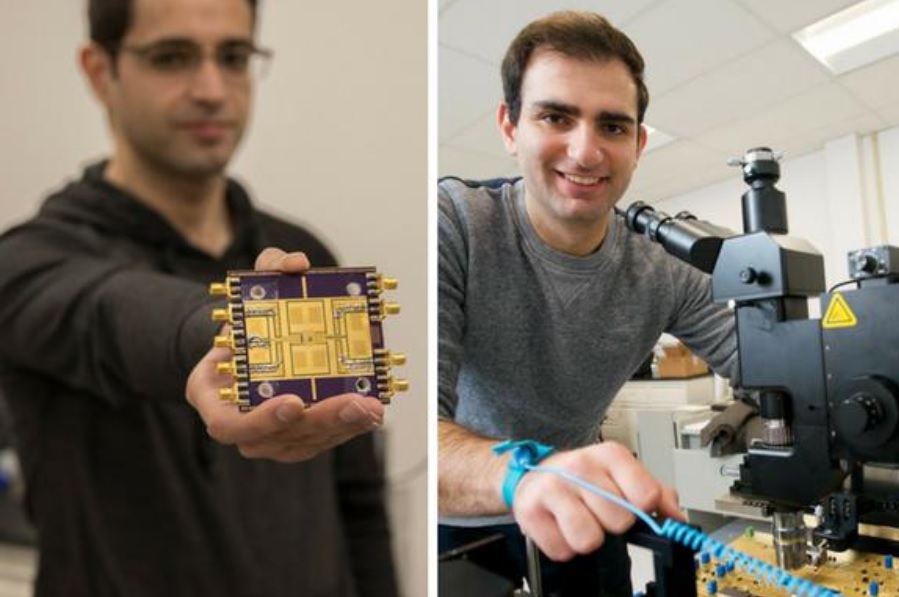 Hossein Jalili and Rouzbeh Kananizadeh, electrical engineering PhD students under the advisement of Professor Omeed Momeni at UC Davis, have been recently awarded two different awards from the Institute of Electrical and Electronics Engineers, or IEEE.
The IEEE is the world's largest technical professional organization with the purpose of promoting the advancement of technology.  Every year, the organization offers a number of scholarship and fellowship awards to deserving undergraduate and graduate IEEE student members.
Hossein Jalili was awarded the IEEE Microwave Theory and Techniques Society (MTT-S) 2018 Graudate Fellowship and will be honored at the 2018 International Microwave Symposium.
"I am honored to receive this award from the IEEE Microwave Society," says Jalili.  "It is always encouraging to be recognized by your professional community and I want to thank my advisor, Prof. Omeed Momeni for his support. I hope I can go on to have significant contributions to the field in my research."
Jalili is one of the few select graduate students, up to 12 per year, to receive the award this year.  To be considered for this fellowship, the individual must demonstrate high academic achievement in engineering or physics, display strong ability for independent research, and have previous awards.  The student and their faculty member must also be a member of the Microwave Theory and Techniques Society, MTT-S.  Over 10,000 members of the MTT-S can be found around the world.
Jalili received his B.Sc. and M.Sc. degrees in Electrical Engineering from Sharif University of Technology, Tehran, Iran.  He has been working towards his Ph.D. degree at UC Davis since 2013 and was the recipient of the UC Davis Graduate Fellowship Award in 2013.
His current research focuses include mm-wave and terahertz integrated circuits and systems focusing on wideband, high-power, and scalable fully integrated radiator and phased array sources in Silicon technology.  Last year, Professor Momeni and he developed a high-frequency chip, technology that can be integrated in the future into imaging and communication systems to supply the demand for faster communications and improved sensing and imaging applications.
Rouzbeh Kananizadeh was awarded the IEEE Solid-State Circuits Society (SSCS) Pre-doctoral Achievement Award.
"It is my honor to be granted this award right before my graduation," says Kananizadeh.  "This proves hard work pays off and my works are recognized by my peers. UC Davis provided wonderful opportunities so that I can flourish and expose my ideas to the rest of the world. Prof. Momeni's leadership was a key to this success and I am thankful to him."
The graduate student must be a member of IEEE and the Solid State Circuits Society with at least one year in their Ph.D. program to be considered for the IEEE SSCS Pre-doctoral Achievement Award.  The candidate must also demonstrate excellent publications, a strong academic record, and be a part of a prestigious graduate study program.
Kananizadeh received his B.S. at Sharif University of Technology in Tehran, Iran and started the electrical engineering doctoral program at UC Davis in 2012.  He is also the recipient of several other awards, his most recent being the 2016-2017 Northrop Grumman Fellowship and a Business Development Fellowship with the Graduate School of Management at UC Davis.
Kananizadeh's research interests include solid state integrated circuits and systems at millimeter wave and terahertz frequencies.  His work on the nonlinearity of transistors and the dynamics between different harmonics were studied in in a publication in IEEE Transactions on Microwave Theory and Techniques, which he believes provides a new and novel perspective to circuit designers to tackle many other challenges in the circuits world.
Congratulations to Hossein and Rouzbeh!
Category
Tags