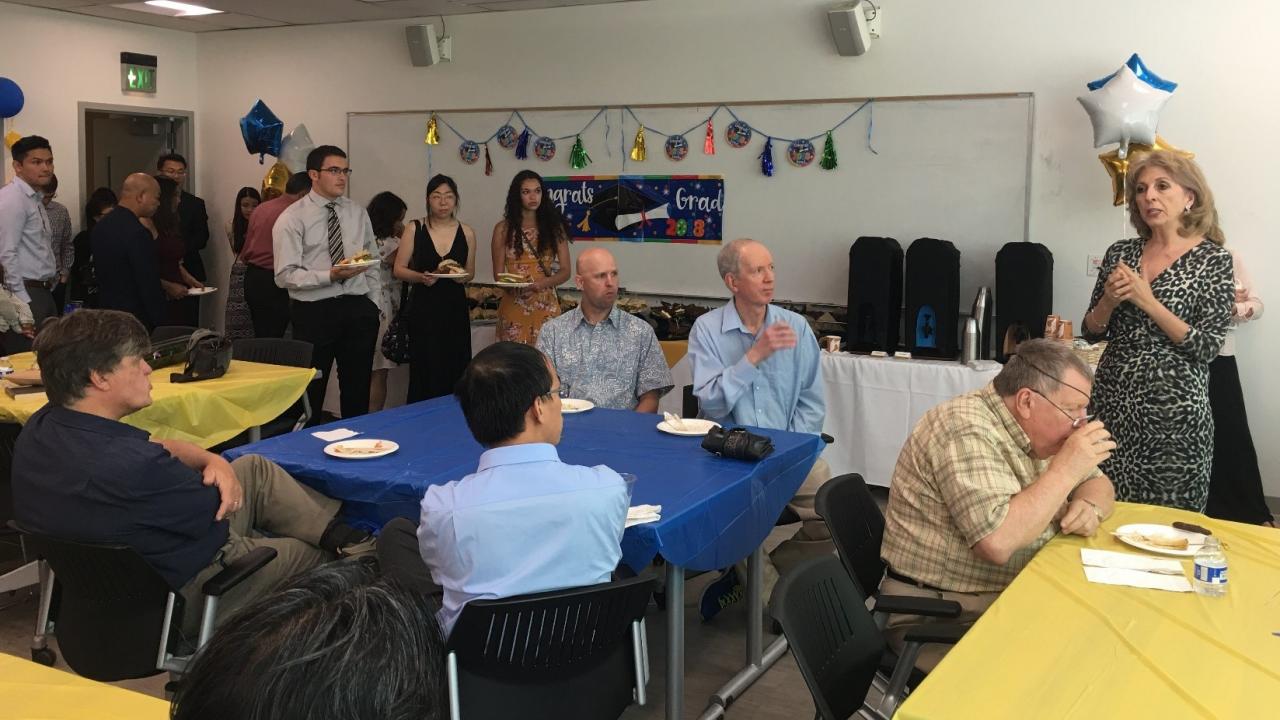 On June 17, before the College of Engineering graduation commencement, the UC Davis ECE Department honored graduating ECE seniors and their families with a celebration brunch. 
The students and their families enjoyed a time of fellowship and connecting with faculty and staff. 
Professor Katehi encouraged the seniors to remain in contact with the ECE department and offer feedback and guidance to improve ECE students' learning experience.  Seniors have expressed their appreciation and gratitude for the brunch and the support of ECE faculty. 
The ECE department wishes the graduates best of luck in the future!
Congratulations to the Class of 2018!
Category
Tags