Mason Del Rosario Selected to Participate in 2021-2022 Professors for the Future Program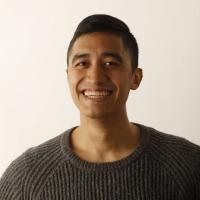 Please join us in celebrating ECE Ph.D. student, Mason Del Rosario, for being selected for participation in the 2021-2022 Professors for the Future (PFTF) program. The PFTF is a year-long competitive fellowship program designed to recognize and develop the leadership skills of outstanding graduate students and postdoctoral scholars who have demonstrated their commitment to professionalism, integrity, and academic service.
Mason is a third-year Ph.D. student in the Electrical and Computer Engineering Graduate Program under the mentorship of Prof. Zhi Ding. His research project involves efficient deep learning for channel state estimation and feedback in massive MIMO networks. Currently, he is interested in applying information theoretic techniques for learnable feedback quantization to reduce feedback bandwidth and in exploiting temporal coherence and downlink/uplink reciprocity to improve channel estimation accuracy. Mason is also a Graduate Writing Fellow with UC Davis' University Writing Program and a licensed Professional Engineer in the state of California.
Primary Category