Meet the Recipients of the 2023 ECE Alumni Awards
Each year, students, faculty and alumni in the Department of Electrical and Computer Engineering nominate outstanding graduates for its ECE Alumni Awards. These honorees have made a significant impact as leaders, researchers or technological innovators, and brought distinction to themselves and the University of California, Davis. 
Tracy Liu, M.S. '07, Ph.D. '09 and Stephan Schell, B.S. '86, M.S. '87, Ph.D. '90 are the 2023 recipients of the ECE Award for Alumni Leadership in Promoting Diversity, Equity and the ECE Award for Distinguished Alumni, respectively. 
"We are incredibly proud of Tracy and Stephan," said André Knoesen, chair of the Department of Electrical and Computer Engineering. "Their accomplishments set an outstanding example for our department, showcasing the positive impact our alumni make on society." 
ECE Award for Alumni Leadership in Promoting Diversity, Equity and Inclusion: Tracy Liu, M.S. '07, Ph.D. '09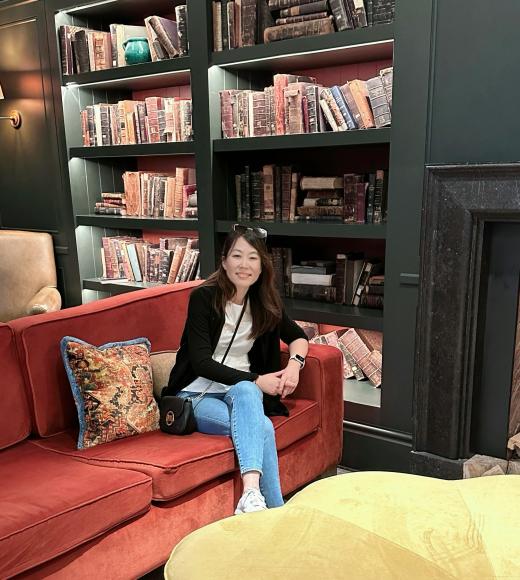 Tracy Liu believes mentorship is critical for addressing challenges faced by underrepresented groups. She learned this as an international doctoral student at UC Davis, where her advisor helped Liu overcome obstacles as an Asian woman. 
Liu now serves as the director of network analytics and automation for AT&T Labs, practicing the principles of mentorship and advocacy she learned from her advisor in her day-to-day. She helps with diversity, equity and inclusion hiring for the company, forming a team that is 30 percent female, and is the vice president of the Education Innovation program, an initiative that helps support underrepresented students access resources. An achievement she is incredibly proud of is co-hosting the 2022 Junior Girl Hackathon, which gave girls ages 15 to 18 the opportunity to prototype and pitch technological solutions to real-world problems. 
Liu has also spearheaded research collaborations at colleges like Carnegie Mellon University and the University of California, Los Angeles that have enabled historically marginalized students to participate in cutting-edge opportunities in science.  
At UC Davis, Liu has just begun her second year of mentoring transfer students and underrepresented groups in STEM through the College of Engineering's AvenueE program. She believes AvenueE is necessary for promoting DEI, and she is thrilled that she can help young students link their academic expertise to a successful career through conversation, mentorship and sharing her professional network.  
ECE Award for Distinguished Alumni: Stephan Schell, B.S. '86, M.S. '87, Ph.D. '90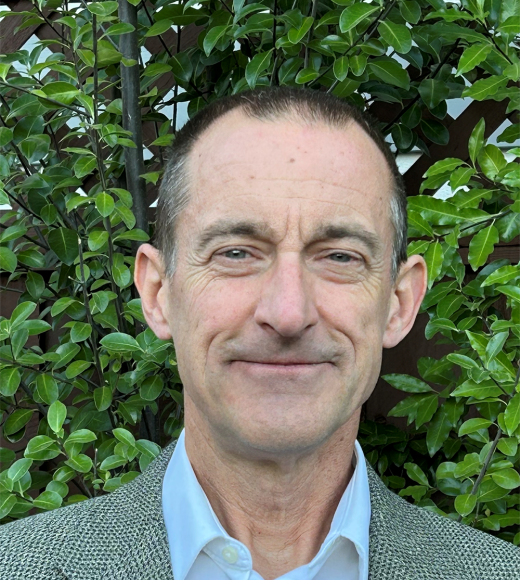 Stephan Schell may not be a household name, but what he helped develop is — so much so that one is likely in your hand as you read this or tucked away in your pocket.  
Schell was a pivotal member of the Apple team that created the first iPhone in 2007. Before its release, the company promoted him to its prestigious, director-level title, Distinguished Engineer, Scientist, Technologist, or DEST,  which is designed to enable broad influence across the company. He was one of 12 in a company of 85,000 employees when he accepted the role.  
In his 10 years at Apple, he drove wireless technology plans for cellular, Wi-Fi, Bluetooth, GPS, and near-field communication protocols many years ahead of product launches, and helped build the architectures of the Apple Pay system, the eSIM feature that freed the iPhone from SIM cards and the AirPods product line. He retired as a senior director of wireless systems architecture and DEST in 2015. 
Over his nearly 35-year career, Schell achieved 90 patents as a co-inventor or, sometimes, as a sole inventor. He is also proud of his time as a tenure-track electrical engineering professor at Pennsylvania State University, where he advised three Ph.D. students and five M.S. students in the early '90s. 
Primary Category
Tags