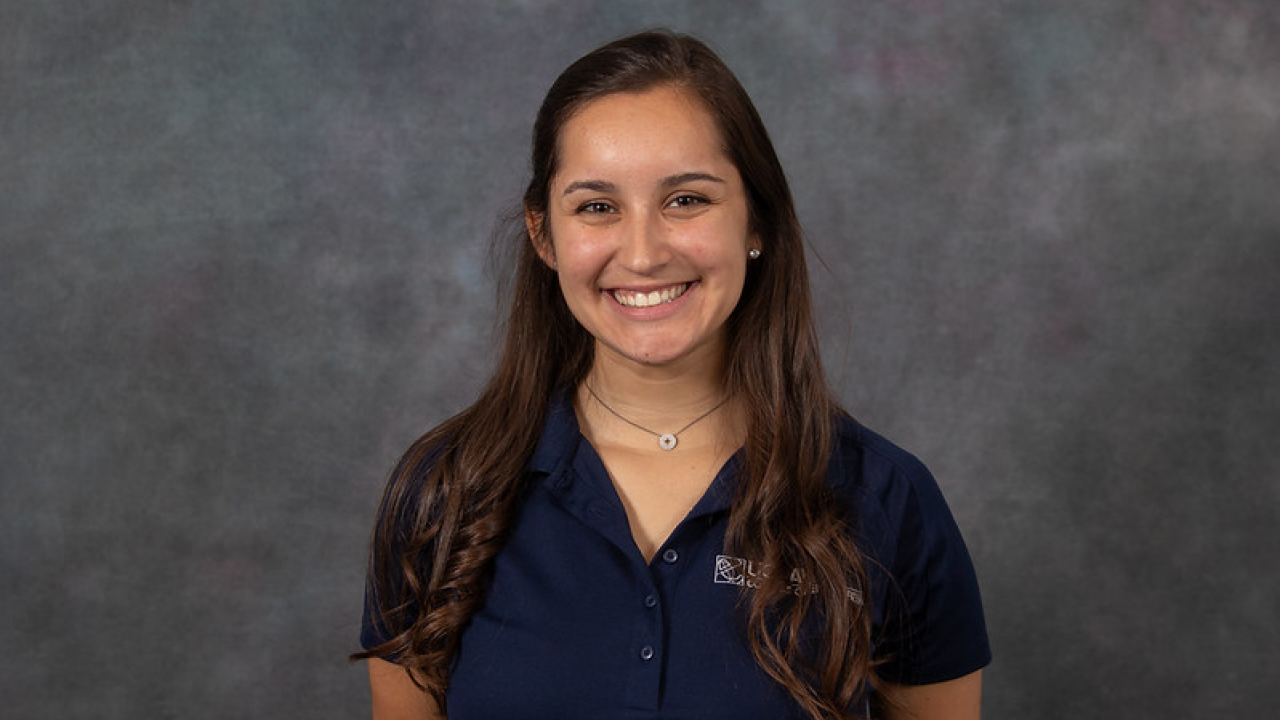 By Rachel Steere
Veronica Contreras, B.S.,'20, electrical engineering, was very involved as an undergraduate student at the UC Davis College of Engineering.
From placing second in the 2019 International District Energy Association's (IDEA) Campus Energy Student Video Contest, starting the Club of Future Female Electrical Engineers (COFFEE) on campus, and serving as president of the Institute of Electrical and Electronics Engineers (IEEE) chapter at UC Davis, to volunteering her time as an Engineering Ambassador involved with retention, outreach and student success, her dedication to engineering and the college was unparalleled.
"I really made UC Davis my home. I was involved with so many things on campus that I felt like I had a lot to share with anyone who was considering UC Davis as their next home. Talking with prospective students and family members was such a fun way to give back to my community and honestly shaped me into who I am today," said Contreras.
She came to UC Davis knowing little about engineering, but chose to study electrical engineering because she enjoyed math in high school.
"I just knew it was challenging for people that liked math or science," said Contreras. "Eventually, I limited my choice to electrical engineering because I heard that you didn't have to take very many biology or chemistry classes. I'm honestly still amazed that I stuck with it, who would have thought that 17-year-old me would have picked my career path?"
Contreras enjoyed being a part of the Department of Electrical and Computer Engineering (ECE) because it was challenging, which made the academics side of it rewarding for her.
 "At the end of the day, after many late nights with way too much coffee, graduating alongside my friends and having those shared experiences was great. I made some of my best friends either during a late night study session at the library or in office hours. I also miss my professors. They were always very down-to-earth and willing to give me advice on just about everything. I truly miss just walking around on the second or third floor of Kemper Hall and just popping in to chat about whatever I had going on," she said.
During Contreras' time at UC Davis, she learned a lot about energy and looked into how she could use her knowledge in electrical engineering. Since graduating in spring 2020, Contreras has gone on to pursue her M.S. degree in electrical engineering at the University of Michigan and is planning her thesis on an energy-related project.
"Being a new student at a new school in a new state is interesting. I forgot what it's like to be the new kid and to not know all the professors in the department." she said. "I miss seeing my friends and professors all the time. Even if it was just in passing, I felt like I really built that community at UC Davis and especially in the ECE department."
Category