We're Human Beings First, Then Engineers: Renetta Tull Speaks on Creating an Equitable Campus
Tull serves as Vice Chancellor of Diversity, Equity and Inclusion
Quick Summary
Engineer Renetta Tull speaks on the importance of diversity, equity and inclusion and how Davis can improve
Dr. Renetta Tull, UC Davis' new Vice Chancellor of Diversity, Equity, and Inclusion (DEI), and adjunct professor of electrical and computer engineering, has been considering how UC Davis can become even better at fairness and inclusion. 
One way Tull encourages the College of Engineering to approach DEI is to remember that while we may be engineers, we are human beings first and can all remember to treat each other with respect. 
"We need to break out of our siloed ideas of who we are and what we do. Don't just send people concerned about DEI over to the DEI director because they're the 'person who does diversity.' Weave this [equity and inclusion] into the system at all levels."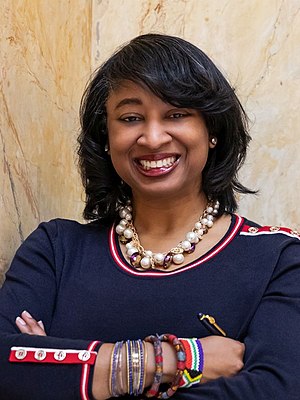 She's also glad to see the trend of integrating insights from the social sciences about DEI into engineering projects. The National Science Foundation encourages this type of collaboration among its grant applicants, leading to a more evidence-based approach to DEI. 
Another point Tull makes is that DEI advocacy shouldn't be considered separate from the main goals of an organization. Leaders should include tenured faculty successful in their fields who understand both the technical work and the DEI aspects of it.
Tull is an accomplished engineer, having attended Howard, a historically black college, where other graduate students and her peers in the National Society of Black Engineers (NBSE) encouraged her to pursue graduate school. "Having role models, seeing people like myself graduating and doing engineering research, was crucial." Faculty there also supported her, and as an undergraduate student, before the era of our current communications innovations, she took an interest in speech science, hoping to create a 3-D form of communication for soldiers at war to be able to talk to loved ones back home. Later she began working on speech recognition technology for people with disabilities, in particular, how those devices could identify the voice of someone with a cold. 
Her life and work have been enriched through travel she's done as part of international humanitarian engineering projects. "I've had the chance to attend the World Engineering Education Forum, to travel to London, to speak at meetings at the United Nations headquarters, to the Chinese Academy of Engineering, to South Korea, and elsewhere. This has helped me to appreciate the beauty of the world's peoples and cultures." 
Displaying a replica of a traditional Alaskan drum in her office, she encourages us to appreciate the diversity of cultures within our own region, as well as the Patwin tribes of the Wintun Nations who once occupied this land. 
"We should celebrate our differences," she says. "[They] don't make us better or worse, they make us all able to contribute in different ways. And everyone can have solid ideas regardless of their job title, whether they are faculty, staff, or a student."   
She further explains how diversity, equity, and inclusion, although often lumped together, are very distinct concepts. "Diversity is having people here from different backgrounds and appreciating their cultures and lived experiences. Equity is treating people fairly, recognizing that new systems may be needed to right wrongs, and acknowledging the impact of current and historical inequities that continue to impact our lives. Inclusion is maintaining equity over time, where everyone's ideas and contributions can be heard and implemented."  
Equity includes acknowledging the real struggles some people face and not automatically dismissing someone's experiences because the same things haven't happened to you. "My husband and I have been stopped and cursed at by cops who think our car must be stolen because it's so nice," she says. "Not everyone knows that kind of thing still goes on, but it does." 
Also, Tull reminds us to maintain a culture where we celebrate each other's successes. "Sometimes people of color who achieve things can be silently blacklisted, where no one says anything outright to them but they find themselves ignored or passed over for recognition. This can happen if envy is at play, but we don't need to be jealous of others' success. There's room for everyone!"   
Tull acknowledges the progress that professional societies for STEM professionals from diverse backgrounds, such as the UC Davis' own Center for Advancing Multicultural Perspectives in Science (CAMPOS) which was part of an NSF ADVANCE grant,  and societies for Black and Hispanic engineers such as NSBE (BEA) and SHPE (CALESS), have made at UC Davis. And she urges educators to bring insights from these groups into the classroom at all levels. 
Some people claim that a lack of diversity in certain fields comes from a 'pipeline issue,' that a less diverse group of students are coming up from the high school or undergraduate course 'pipeline' into certain fields at universities, and so these issues can't be addressed fully at the university level. 
Dr. Tull says that the 'pipeline issue' comes down to retaining the students of all backgrounds who have an interest in engineering. "Plenty of people of all races are curious about building and designing things. My husband is Black and he built a computer at age 12 from scratch by ordering parts. He's always been interested in this. We just need to make sure everyone has access to education, career opportunities and mentorship."
Tull shares a story of a mechanical engineering professor who visited a K-12 school to talk about his work. They originally set him up to speak to a small group of 'gifted' students, but he said that he wanted the whole school invited. Many more students showed up than anyone expected. "We have to get beyond any preconceived notions of who engineers are and how they look, and support anyone who is interested," she says. "And it's not about being the 'savior' of a perceived underprivileged group, it's about welcoming everyone and seeing them as people with great talent who can contribute to the field." 
She speaks more about this at a university level. "Let's talk about pathways rather than a single pipeline as there are multiple ways to get into engineering. And let's stop taking pride in how many people can't make it through our programs! Rather than professors saying, 'look to your right and your left, the people near you might flunk out and not be here at the end of this course', how about 'look to your right and your left, these are the people you'll graduate with, you need to stay in touch with them to encourage each other as this course gets harder." 
To Tull, DEI work at UC Davis is an ongoing process in need of further attention. 
"When I first came here, people told me they cared about DEI and had tried various ways to address concerns they had, but many of their ideas have not yet been implemented. People love UC Davis and want us to live up to our ideals, and I hope to help amplify their voices and put those ideals into practice." 
Primary Category