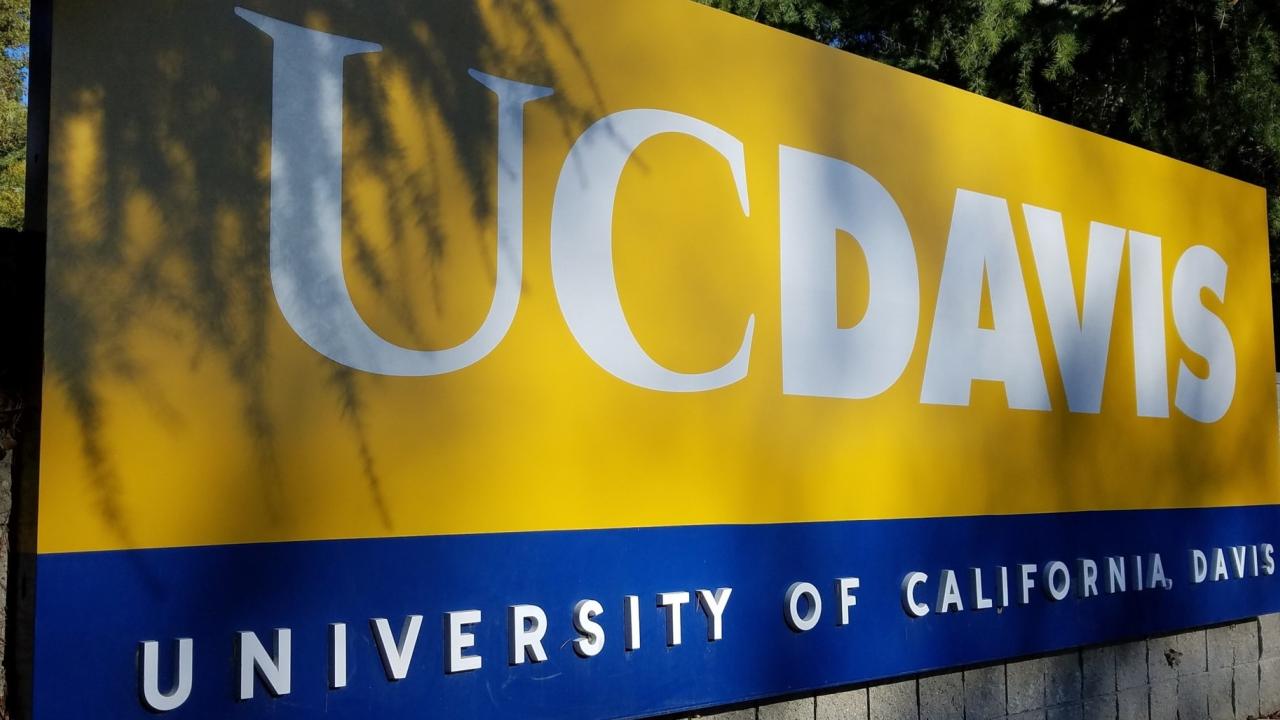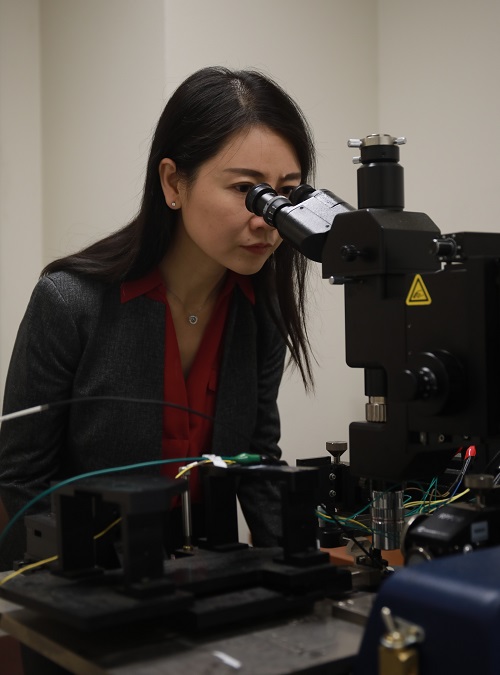 Jane Gu, Associate Professor of Electrical and Computer Engineering at UC Davis, has been recognized as a 2019-2020 Chancellor's Fellow. The Chancellor's Fellows Program was established in 2000 honoring the achievements of exceptionally talented and outstanding faculty members early in their careers. 
"I am sincerely honored with the recognition of the prestigious Chancellor Fellow title and at the same time have great appreciation for my colleagues and group members," said Prof. Gu.
Prof. Gu received her Ph.D. from UCLA in 2007 and worked for two years at Wionics Research and AMCC prior to joining the Department of Electrical and Computer Engineering at the University of Florida in 2010. In August 2012, she joined UC Davis. 
"Our group is passionate in the research of high frequency, mm-wave and terahertz integrated circuits and systems and its critical roles to enable modern nearly-boundless, healthy, and smart life styles, such as ubiquitous connectivity across the world, enormous communication data rates, instant sensing and health/medical diagnosis, interactive virtual/augmented reality experience, to name a few," she said. "For example, we have proposed and demonstrated the first THz Interconnect for ultra-high speed chip-to-chip communications and further advanced to multiple channels shared within one physical link for higher bandwidth density. We have also demonstrated THz sensing by leveraging its signature due to the frequency band coinciding with the molecule vibration and rotation frequencies."
Prof. Gu's research, in the short time she has been here, has led her to three DARPA grants, multiple NSF grants including the NSF CAREER award, one ONR grant, two Qualcomm Faculty Awards, and established strong collaborations with industry companies, such as JPL and Northrop Grumman. Her students received more than six best paper awards in prestigious conferences and workshops. Along with her research accomplishments , she received COE's Outstanding Junior Faculty Award in 2015.
"I believe the supportive culture, such as the Chancellor Fellow recognition, will continue to promote and nourish more frontier research with broader and far-reaching impacts led by our UC Davis outstanding colleagues," she said.
This award brings to two the number of Chancellor's Fellows in the ECE Department: Prof. Jane Gu and Prof. Chen-Nee Chuah. Please join us in congratulating and celebrating this extraordinary achievement. 
Category
Tags