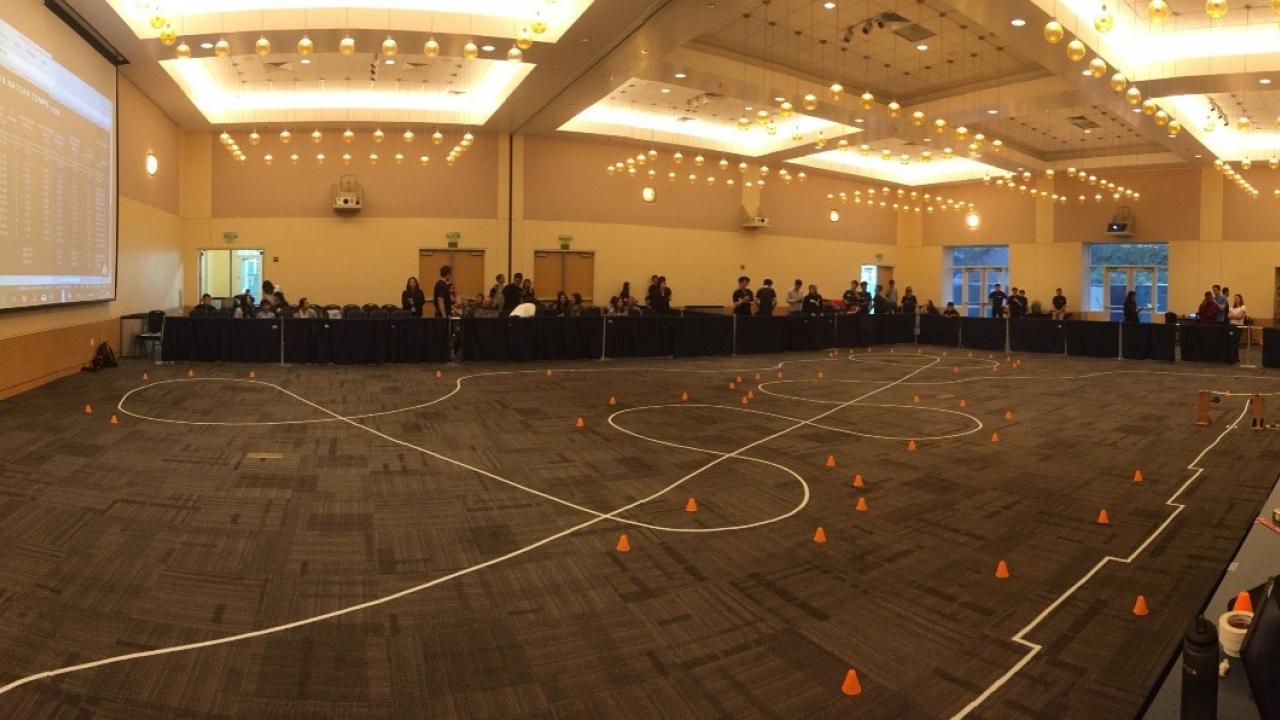 NATCAR is a design contest created by UC Davis and National Semiconductor and run in conjunction with UC Berkeley. Teams design, build and race autonomous cars on a track marked by 1″-wide white tape. The contest is intended for undergraduate students, but teams with graduate students, high-school students or student who have competed in a previous NATCAR may attend the competition, although they will compete in a separate division.
The upcoming NATCAR competition is on Saturday, May 11, and will invite schools from all over California. In the past, UC Davis has reigned at the top, until UC Berkeley won the top spot last year. With a heated rivalry, Davis looks to bring home the gold medal and reclaim their title.
The competition area will be open for practice between 8 a.m. and 12 p.m., and teams must arrive and register by 12 p.m. While there will be several small tracks set up so students can tune their sensing systems, the schedule does not allow time for everyone to make significant adjustments to their cars prior to the race beginning, so participants must come with their cars ready to race. Participants are guaranteed three minutes on the warm-up track. If you are planning to come to Davis for this race, please RSVP by May 7, 2019. The race will begin at 1 p.m. and should be done before 3:30 p.m.
Category
Tags