'Experience is power': CITRIS Workforce Innovation sets up UC Davis students for success
This summer, select UC Davis engineering students spent eight weeks working with novel technologies and research, developing high-demand, hands-on skills, and gaining insight into unexpected career paths. 
As part of the Center for Information Technology in the Interest of Society and the Banatao Institute's Workforce Innovation Program, the undergraduate students embarked on a journey beyond the classroom and into high-demand sectors such as aviation, digital health, climate and energy, robotics and semiconductors.  
Getting hands-on experience with 'cutting-edge' tech 
Gaining a first-hand understanding of the daily operations of a busy laboratory was something that Htet Myat, who graduated in the spring with a computer engineering degree from UC Davis, found incredibly valuable from his internship with the UC Davis Integrated Nanodevices and Nanosystems (Inano) Research Lab led by electrical and computer engineer Saif Islam. With the guidance of doctoral student Ahasan Ahamed, Myat helped develop a machine learning model to predict spectrum values for a miniaturized spectrometer that can fit on a computer chip.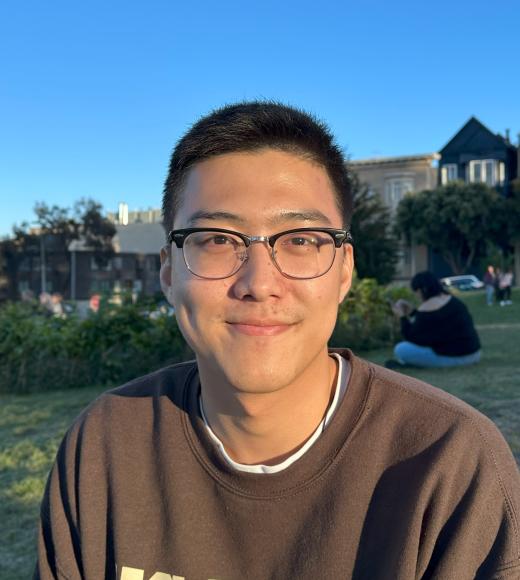 Spectrometers analyze how the various wavelengths of light interact with a sample of a given substance to determine its chemical composition. However, according to Ahamed, a traditional spectrometer can be bulky, with a sensor area of approximately 50 square centimeters — nearly 8 square inches.  
The light sensor on an on-chip spectrometer, on the other hand, takes up approximately 200 square micrometers — about the cut area of a human hair — and can be used for a variety of biomedical applications, including cancer detection, as well as in agricultural settings, astronomy, food science and more.  
While the tiny sensor of a spectrometer-on-a-chip makes it versatile and inexpensive, its size also presents challenges. 
"Htet was a quick learner," said Ahamed. "We were having trouble with measurement errors that deteriorated the accuracy of our data. Htet took on the challenge and developed a fully connected neural network that could successfully reconstruct the spectrum."  
He described Myat's contribution as a "great leap" toward the project's completion. 
"Being able to join a group with researchers working on cutting-edge technology, doing something new all the time, was a really cool experience," said Myat.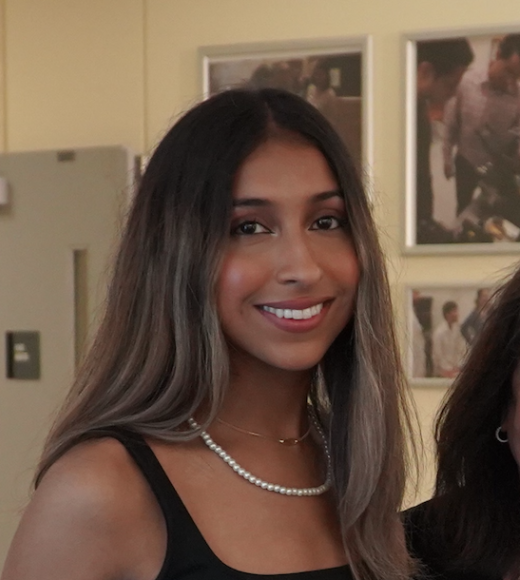 Sukhman Kahlon, a third-year electrical engineering major at UC Davis, was matched for an internship with Silicon Catalyst, an incubator-accelerator that focuses on companies in the semiconductor industry. In her placement with Siloxit, a startup that manufactures and supports infrastructure monitoring systems enabled with the Internet of Things (IoT), she worked under the direction of CEO Harry Peterson to integrate artificial intelligence into a sensor network. 
Kahlon applied to CITRIS Workforce Innovation at the encouragement of a friend who was in the 2022 cohort. As this is her first internship, the program was pivotal in helping her build her resume, establish a professional network and polish her communications skills. 
"My supervisor told me, 'Don't spend all your time just watching training videos,'" Kahlon said. "He wanted me to be very hands-on with the materials he gave me, and he wants to publish the results of our research." 
"I got very lucky with CITRIS." 
The CITRIS Workforce Innovation Program expects to match up to 100 UC students per year with paid internships through 2026. Staff will also track the careers of the program's alumni to evaluate its long-term impact on their careers and to demonstrate return on the state's investment over time.  
"We are grateful for the funding from the state of California that allows us to amplify opportunities for UC students and ultimately return social and economic impact to the state," said Camille Crittenden, CITRIS's executive director. "The students are inspiring in their willingness to embrace unfamiliar learning environments and advance their ability to solve big societal challenges." 
"It's an honor to watch them grow over the course of the summer and develop lasting skills that will serve them well in their future careers." 
Primary Category
Secondary Categories