In Memoriam: Founder of UC Davis' Electrical and Computer Engineering Department, Ronald Soohoo
Quick Summary
Ronald Soohoo was the first department chair, a gifted instructor with research interests in microwave radiation and digital magnetic recording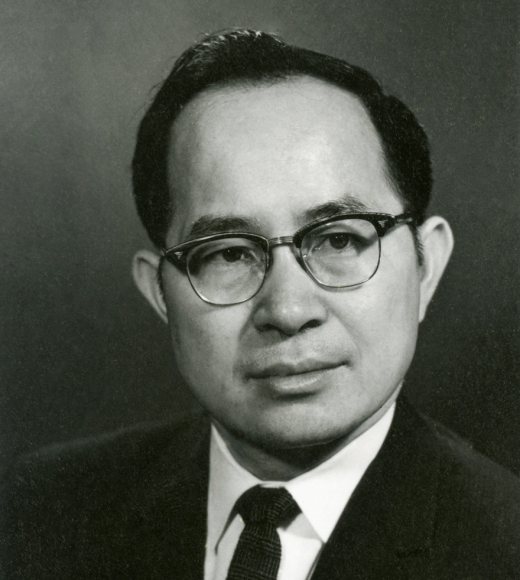 UC Davis' Electrical and Computer Engineering (ECE) department honors the life of its founder, professor emeritus Ronald Soohoo. He passed away peacefully Monday, March 28, surrounded by his family. 
Background in Innovative Research
Born in Canton, China, Soohoo came to the United States with his family as a teenager shortly after World War II. He received his bachelor's degree at MIT, then earned a Ph.D. in electrical engineering and physics at Stanford. While at Stanford, he developed ferrodevices such as limiters and isolators used in aerospace applications. These devices allow for better direction of radar beams. Later, he worked as an engineer at PG&E, designing and analyzing power generation systems, at firms involved with audio and video recording technology, and as a professor at the California Institute of Technology. 
Early Days at UC Davis
After moving to Davis from Pasadena in 1964, Soohoo entered the College of Engineering as the College was beginning to organize into departments. With research interests in digital magnetic recording, computer devices, and microwave electronics, he received a request to chair the newly created Department of Electrical Engineering. 
Soohoo was the first Asian-American to chair a department within the University of California system in 100 years. He was aware of the significance of this and said it gave him a sense of mission. 
"It is said that UCD stands for Under Construction Daily," Soohoo said in a 2001 interview with his colleague Herman J. Fink. He saw the potential of UC Davis as an engineering school early in his career and never regretted his decision to come here. 
Soohoo initiated ECE's specialization in microwave electronics, an area for which the department is well-known. Graduates from the microwave program have gone on to become accomplished engineers in microwave technology companies in California, including Hewlett Packard, Agilent and Keysight.
Soohoo taught both undergraduate and graduate courses and particularly enjoyed teaching classes on solid-state electronics. One course, 140A, is still taught today. When it came to advising, he maintained an open-door policy, assisting any student who came his way and influencing other engineering faculty to do the same. 
He worked on digital recording technology, figuring out how to increase recording intensity and decrease noise. In one dramatic incident, a local theater called him to fix their equipment, which he was able to do. He also gave demonstrations of technology to Davis high school students. 
Professional and University Service
Dr. Soohoo was a Life Fellow of the Institute of Electrical and Electronic Engineer (IEEE), the National Academy of Sciences, a National Science Foundation Research Fellow at IBM, a NATO fellow at CNRS, France, and Outstanding Educator in America, and named a Top Innovator by Science Digest Magazine. 
Soohoo's two goals for UC Davis' ECE department were to have a curriculum that combined theory and practice and attract and recruit the most accomplished faculty possible. 
He also served as the associate dean for research for UC Davis' College of Engineering and prided himself on being a "matchmaker," landing grants for professors' areas of interest. He felt it was important for professors to serve on committees and become involved in university governance. As part of his service to the university, he successfully advocated against a proposal to consider only SAT scores rather than high school grades for college admission. "Four years of hard work should not be ignored," he said. 
Respect for the Humanities
He traveled extensively, including to Paris, where he observed best practices in European education and compared them to American universities. "We have a lot of flexibility in the American system," he said. "You don't have to know what you will do for a career for quite a while." He believed students would be enriched through courses in both the sciences and the humanities He even told his barber that scientists needed more humanities classes to figure out life before creating weapons of mass destruction. 
"Scientists need to ask themselves moral questions, human questions, about whether what they are doing is right or wrong," he said. 
Soohoo wrote a memoir, Chinese Roots and My American Dream, which includes a description of his contributions to UC Davis' ECE community. 
Primary Category
Secondary Categories