Seven Students Receive 2022 Scholarship from Texas Instruments
Electrical and Computer Engineering undergraduates recognized for leadership, aptitude
A U.S. Navy veteran, a NASA intern and an American immigrant are among the seven students from the College of Engineering's Electrical and Computer Engineering (ECE) department to receive the 2022 Texas Instruments UC Davis ECE Scholarship.
The competitive scholarship, which is valued at least $1,500 for each student, recognizes ECE students, before they enter their senior year, who have demonstrated leadership, a strong interest in and aptitude for hands-on projects in electrical and computer engineering and interest in circuit design.
Since the Texas Instruments UC Davis ECE Scholarship program began in 2012, a company that creates a better world by making electronics more affordable through semiconductors, awarded about 50 fellowships to UC Davis students.
"We are grateful for the continued support Texas Instrument has shown to our students," said ECE Department Chair and Professor Andre Knoesen. "Not only do these funds do more than provide financial assistance to our students, they enrich their hands-on learning opportunities and acknowledge their leadership pursuits — both of which are valuable motivators to our students."
Meet this year's winners:
Christine

Mitroff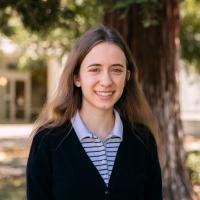 Growing up, Christine Mitroff said she often dismissed her talent, passion and interest in engineering because she rarely saw herself represented in engineering. However, because of her time at UC Davis and her experience as a team leader in the Texas Instruments-supported
EE-Emerge course, her mindset has changed.
"My professors and mentors gave me the recognition I needed to start believing that my contribution to engineering was meaningful. I was also lucky that many of these people were women that I could see myself in," she said. "With my education from UC Davis, I hope to lead the next generation of female electrical engineers."
Damien

Scholzen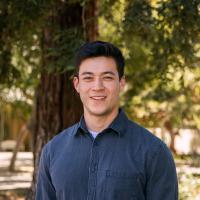 Damien Scholzen started his journey in higher education at a community college, and always had his sights set on UC Davis and the College of Engineering. Now that he is here, there is much about which he is proud.
"An achievement I am incredibly proud of is being accepted into UC Davis as a transfer student. It took a lot of focus at my community college to realize my goal of transferring to a UC," he said. "I am in EE-Emerge, a project course sponsored by Texas Instruments at UC Davis. My team and I worked on our project Infinity Clock. As a student, I would say being able to present my team's project during our school's Picnic Day was an important achievement for me."
Sabrina NoorAhmad-

Yarzada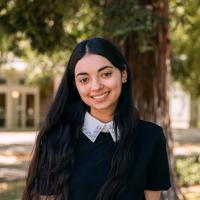 As a first-generation college student, Sabrina NoorAhmad-Yarzada says pursuing an engineering degree has been challenging because she doesn't have anyone who has completed a college degree to guide her.
"My sister and I are the first females in our entire family's history to pursue engineering," she said.
In the College of Engineering, she has found a community of support and is now serving in a variety of leadership roles at UC Davis, including Institute of Electrical and Electronics Engineers student chapter president, as well as earning an internship at NASA.
"I have found that forming close connections with the incredible students and faculty at the UC Davis College of Engineering has helped me succeed throughout my engineering education despite these challenging circumstances."
Thomas

Wicklund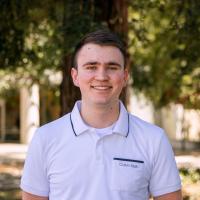 The beginning of Thomas Wicklund engineering education was among the most challenging times of his life.
As a student at Santa Rosa Junior College, he had a heavy course load and had to work a job in fast food to support himself. Still he did not make enough money during the few hours he could work to pay for my one bedroom rent and food. Additionally, he didn't own a car, so had to work at places no further than biking distance from his house. Yet he persevered. He saved up enough money to buy an electric bike and decided to extend his junior college experience by one year so he could get high enough marks to transfer to UC Davis.
"While these challenges made my journey through college longer and more difficult, they did not stop me from getting where I am today: studying for my dream job as an electrical engineer at UC Davis."
Htet

Myat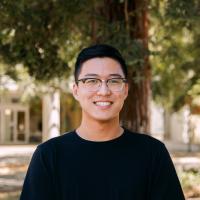 As the eldest son of an immigrant family, Htet Myat feels a strong responsibility to make the most out of his college degree and find a career so he can help provide for his family.
"I feel the need to find a good paying job as fast as possible in order to release my parents from the hard labor work and to send off my younger brothers to college without worry about money," he said. "Within the time that I currently have, I have been involving myself in as many projects as I can by taking EE-Emerge course and my personal projects. This helps me figure out which path of engineering is more suitable for me."
Waylon

Patterson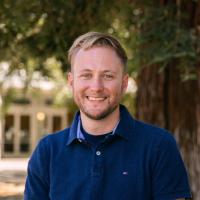 For the past eight years Waylon Patterson worked as an electronics and computer repair technician. The U.S. Navy veteran decided he did want to do more than repair and maintain devices. He wanted to learn more so he could create and improve them.
"With each class I take, I learn new valuable information, and I always end up wanting to know more," he said. "I intend to finish my undergraduate in electrical engineering and continue to pursue further education while maintaining a career working on circuit design in the industry."
Isaiah

Heidrick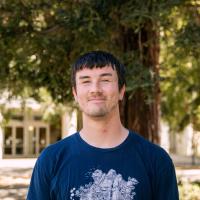 Isaiah Heidrick has two passions, engineering and music. Recently he was able to blend both his passions through a team project he executed through an EE-Emerge course, which is funded by Texas Instruments. Heidrick said he loved freedom and resources the class gave him to build any type of electrical engineering project they can think of. Heidrick and team developed a laser-harp.
"This project has been an excellent hands-on learning experience for me, and has helped to even further confirm my passion for electrical engineering and analog circuit design," he said.
Primary Category
Tags