Addressing the Quantum Pipeline
Surge of Quantum Courses, Clubs and Research Opportunities for Students
According to researchers, alumni and students in the University of California, Davis, College of Engineering, it's a "sizzling" and an "exhilarating time" to be involved with quantum information sciences. Not just because it is grabbing headlines and inspiring blockbuster movie storylines but because there is a new surge of new opportunities related to quantum information sciences for students at UC Davis. 
"This is a growing area with a lot of new job openings. In fact, the jobs are opening faster than we can train our students. So, we are meeting that need," said Marina Radulaski, an associate professor of electrical and computer engineering. 
Recognizing the significant demand and growth potential in quantum science, three faculty in the UC Davis College of Engineering — Radulaski, Jeremy Munday in electrical and computer engineering and Isaac Kim in computer science — have developed six new courses related to quantum computing since 2019. This surge in quantum-related courses is part of the college's strategic vision for Next Level Education, which is focused on ensuring UC Davis students are prepared for a complex and interconnected world. Radulaski said the courses will ensure more UC Davis students can study various aspects of quantum information science and help address the quantum pipeline issue. 
"At the national level there is an important need for developing this area and training the workforce. So, this interaction and hands-on work on a quantum computer is what's really helping us respond to that need in having a trained quantum workforce," Radulaski said. "There are so many unsolved problems to work on, which is why we need so many people."  
Quantum Science Stands to Transform Society 
Quantum information science and technologies explore how information can be processed using the phenomenon of both superposition, meaning that they occupy multiple states simultaneously, and entanglement, i.e. the correlation of properties, previously studied on the smallest objects in nature. This approach, which was the focus of the 2022 Nobel Prize in Physics, enables some important algorithms to be sped up, communications to have greater security and sensing to have improved resolution. This acceleration and multidimensionality applied to information science is poised to revolutionize physics, computing, drug design, photonics and more. 
For that reason, there is an ever-growing number of companies and governments throughout the world who are putting a tremendous number of resources toward learning more about quantum information systems. The U.S. government, for example, created the National Quantum Initiative Act in 2018 with a five-year budget of over $1.2 billion. Its goal was to accelerate the growth of quantum technologies by collaborating with academic institutions and private industry. The R&D funding surpassed $1.2 billion before the end of 2021; but rather than being halted, funding has only increased each year, with $884 million projected to be spent in 2023 alone.
Students Have Hands-On Quantum Learning Opportunities 
At UC Davis, not only do students now have the option of taking more quantum courses, but they are being afforded unique learning opportunities. The reason is the grants, collaborations and initiatives that UC Davis faculty members have garnered in the space of quantum science.  
For example, earlier this year UC Davis won an accelerated scientific discovery in quantum computing grant through the 2022 UC Partnerships in Computational Transformation, which has allowed them to forge a formal partnership with UC Berkeley and have access to a quantum computer at the Lawrence Berkeley National Laboratory, or LBNL, Advanced Quantum Testbed facility.  
"Having graduate and undergraduate students work directly on a quantum computer gives them an invaluable training that is also so needed in this current quantum ecosystem," Radulaski said. "My students will have a chance to interact with external collaborators and national labs and that is important for their development as professional researchers." 
QuIST Initiative 
Additionally, faculty in the college have also developed a new enterprise called the QuIST Initiative, which stands for Quantum Information Science and Technology. The group hosted its first colloquium in 2022 where it brought together some of the top academic minds in the field, and thereby is helping UC Davis to establish itself as a leader in the field. Students — from undergraduate to doctorate degrees — all said they appreciated the colloquium and the networking and learning opportunities it afforded them. 
"We were privileged to have informal conversations with significant people in quantum information from across the world," said Victoria Norman, a Ph.D. student in the R-Lab within the Department of Electrical and Computer Engineering. 
Students Make Quantum Accessible 
It's not just faculty and administrators who are driving this increased interest in quantum information science at UC Davis; students are joining in as well. 
In 2018, students formed the Quantum Computing at Davis club, which is a student-run organization dedicated to quantum education and research, as the solution to a question. This year the club hosted a three-day hackathon with students from UC Berkeley and UCLA attending, with the goal to teach quantum computing principles to a broad audience through reworking popular, online games. The event resulted in four complete projects, all from UC Davis students.  
Alumni Applaud College's Efforts 
Recent alumni are already realizing the benefits of the college's focus on creating more opportunities for students in quantum computing. For example, recent grad John Long '22 had a job with QuEra Computing Inc. immediately after graduation because of his experiences at UC Davis related to quantum information sciences.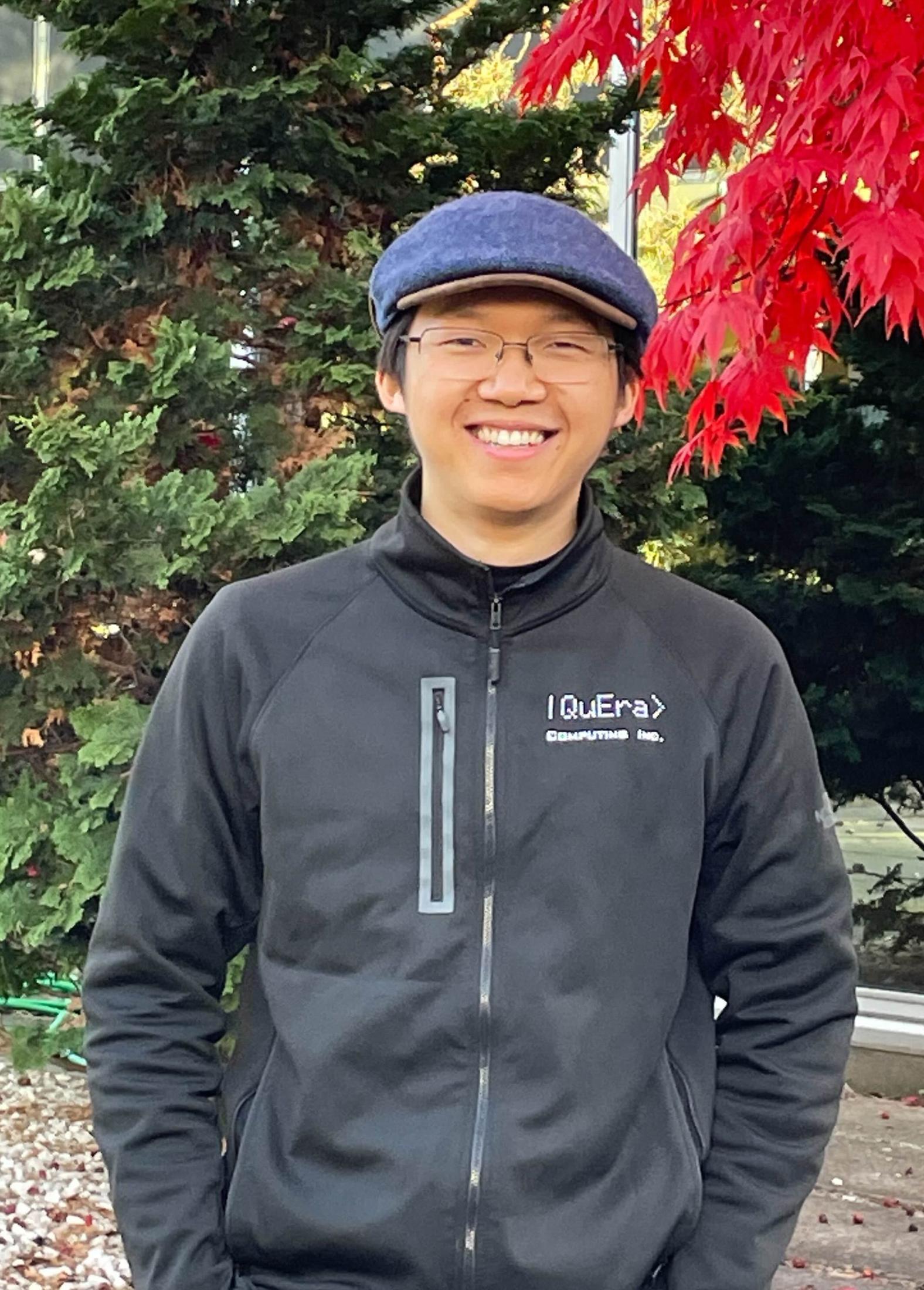 Long was very involved with the Quantum Computing Club and even developed and taught quantum computing workshops for his peers. 
"I posted the recordings of the workshops on YouTube and one of the scientists here at QuEra saw the video and reached out to me and said, 'Hey it looks like you know what you're talking about,'" Long said laughing. "Soon after that I got the job. So, that was a huge part of why I am here." 
Long also credits courses he took with Radulaski for his success. He thinks "it's a brilliant move that UC Davis is making a vested effort to offer more classes," such as the one he took with Radulaski. He says these new class offerings not only help students, it solidifies UC Davis' position as pioneers in the field and leaders in addressing the quantum talent shortage. 
"For me in that quantum course, all the math I'd learned, the physics and computer science, finally came together and you could really see the applications for quantum computing," Long said. "And Professor Radulaski really empowered me to think that I could contribute to this field right now. My time at Davis showed me that the skills you have today, can solve the problems of tomorrow." 
Primary Category
Secondary Categories