Generous Support from Texas Instruments for Undergraduate Labs during the Pandemic
Texas Instruments (TI) has continued to provide generous support of the Electrical and Computer Engineering (ECE) Department's undergraduate teaching labs during the pandemic. This has been especially helpful during the ramp-up of high-quality, hands-on, remote lab instruction. "Texas Instruments supports the engaging learning experience created at UC Davis, especially in this time where remote learning is so critical," said ChengNing Wang, director of university marketing at Texas Instruments. "Our contribution of hands-on development kits better prepares students for real-world experience and problem solving to enable future industry contribution.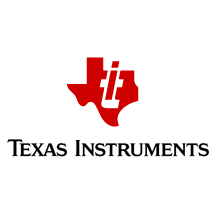 "
TI has provided support for students across all years of the curriculum, from freshmen to senior years. They have provided LaunchPad™ development kits based on SimpleLink™ MSP432™ microcontrollers, along with other parts for our lower division courses "Introduction to Electrical and Computer Engineering" course (EEC1), our "Intro to Programming and Microcontrollers Course" (EEC7) and  TI Robotics System Lab kits (TI-RSLK MAX) and other parts for our sophomore class "Introduction to Digital and Analog Systems" (EEC10).  Also, at the upper division, integrated circuit components were provided for "Circuits II" (EEC100), "Electronic Circuits II" EEC110B and "Communication Electronics" (EEC112). TI CC3200 LaunchPad kits and other components were provided to "Embedded Systems" (EEC172), and SimpleLink Wi-Fi® CC3200 LaunchPad kits and other parts for our NATCAR senior design project course (EEC195).  
Finally, as TI has been doing the last seven years, they have provided additional support for funding Texas Instruments UC Davis ECE Scholarships and support for developing remote hands-on instruction across the board. These funds are being used in particular for EE-Emerge (EEC105ABC), materials purchases, to advance our remote and in-person senior design projects, and develop hands-on labs for EEC10, and also for remote instruction EEC100 prepared over the summer by Professor Hooman Rashtian. Also, in the last few years TI has provided targeted course development funding as well as TI-PMLK experimental boards for a new course Power Electronics (EEC113). "The ongoing support from Texas Instruments has been instrumental to expand the scope of hands-on course offering to our students, and now more than ever will have a dramatic impact on our students as we aim to rapidly pivot to high-quality, remote, hands-on instruction for our ECE labs," says Professor Andre Knoesen, Chair of the ECE department.  
Primary Category
Tags