UC Davis' ECE Department Welcomes New Faculty, Avesta Sasan and Junshan Zhang
Quick Summary
Avesta Sasan brings a background in hardware security and machine learning to UCD's Center for Hardware and Embedded Systems Security and Trust
Junshan Zhang's expertise is in wireless communications, distributed optimization and control of networked systems, and edge intelligence (including smart vehicle technology)
UC Davis' electrical and computer engineering department welcomes two new faculty members this fall: associate professor Avesta Sasan and professor Junshan Zhang.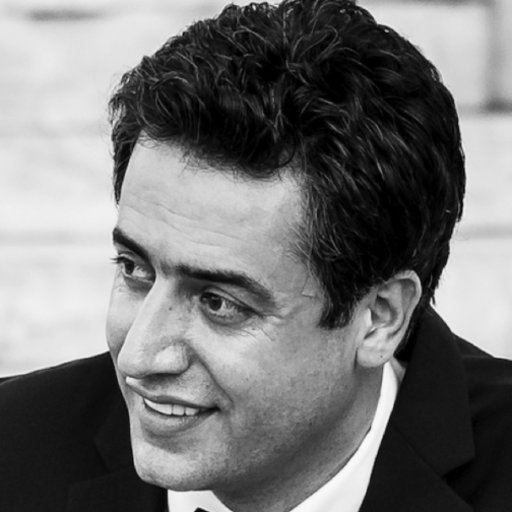 Sasan worked in industry for a few years before launching his academic career at George Mason University in 2016, following his twin passions for hardware security and machine learning. He's fascinated by the type of problems being investigated in these research domains.  
"[Electronic data] security is layered, and the hardware within our devices is the root of their security," Sasan says. "I have had hands-on experience in almost every aspect of hardware design and fabrication, allowing me to tackle a new set of exciting yet unsolved problems with ever-growing importance."  
As for machine learning, he started by designing and building neuromorphic hardware, specialized kinds of computing architecture that reflect the structure of neural networks from the bottom up. Dedicated processing units emulate the behavior of neurons and a web of physical interconnections facilitate the rapid exchange of information within the system.  
Gradually, Sasan's two interests began to converge. He used machine learning solutions for malware detection and to assess the security of hard-to-model obfuscation solutions, and he is investigating how to mitigate adversarial attacks on machine learning techniques.  
He has also been very active in designing attack methods, all of which his team has made available to researchers in the hardware security community. "Security researchers reject the idea of security through obscurity. I believe white hat hackers, who share their research openly with the community, are providing a valuable service."  
Zhang brings in significant expertise in wireless communications, distributed optimization and control of networked systems, and edge intelligence. He is fortunate to have done some pioneering research in wireless networks, cross-layer optimization, and edge intelligence. He founded a high-tech startup in 2015, which delivered boosted network connectivity and embedded artificial intelligence for Internet of Things applications.  
Zhang speaks highly of both the academic and startup cultures: "Academic culture provides an open-minded environment to carry out high-impact long term research. We are blessed to have the opportunity to learn cutting-edge technology continuously and have full flexibility and freedom to do creative thinking. And my startup experience was enlightening, through which I have built very high respect for entrepreneurs. The startup culture encourages innovations that can really improve the quality of life and contribute to society on a big scale."    
User privacy within the Internet of Things (IoT) is a major concern of Zhang's and the subject of several of his research papers. "Data collection is playing a more and more critical role in big data analytics for a variety of IoT applications. However, giving companies access to personal data can potentially compromise users' privacy. To protect privacy, individual users should have ultimate control over their personal data. Further, it is essential to educate users about the potential privacy threats embedded in IoT products."  
Sasan shares Zhang's concern for mitigating threats to privacy and security within the IoT. "Cyber attackers can use the bridge that the IoT has created between the virtual and physical worlds to change a physical service to a physical threat." Devices that could ultimately be connected through the IoT include the braking systems of smart cars and electronic pacemakers and drug delivery systems, underscoring the urgent need for security research towards low-cost solutions in this area.
At UC Davis, Zhang plans to push the research frontiers in the areas of edge intelligence and data science and develop innovative technology for a variety of applications, such as connected and automated vehicles, hoping to establish a highly impactful program with international visibility. He believes smart vehicles are emerging as the 'fifth screen' in our everyday life, after movies, televisions, personal computers, and mobile phones. He will collaborate with colleagues in the Institute of Transportation Studies to advance policy-guided technology innovations to accelerate CAVs and to make long-lasting societal impact. 
Sasan is also excited about joining the Center for Hardware and Embedded Systems Security and Trust at UC Davis. He plans to grow the breadth and depth of the problems investigated in this center, build ties with new industry partners, and define many new collaborative security and learning projects by tapping into the expertise of distinguished faculty at the UC Davis engineering school. He hopes to make the ECE department of UC Davis one of the most reputable and trusted centers for research in hardware security and trust. 
Primary Category
Tags